When it comes to football games, PES is one of the finest that is currently available on the market. The game is available on all the major platforms including PS4, Xbox One & PC. The game popularity got further extended when its mobile version was released. PES Mobile is available on both Android and iOS platforms.
PES Mobile is played by millions of players worldwide and has a very large community base. But today, PES Mobile players are facing an error with Data Transfer feature. The issue occurs when former PES 2019 users migrate to a new operating system and attempt to transfer their game data from inside the PES 2020 app. PES developers have recognized the issue and stated the following: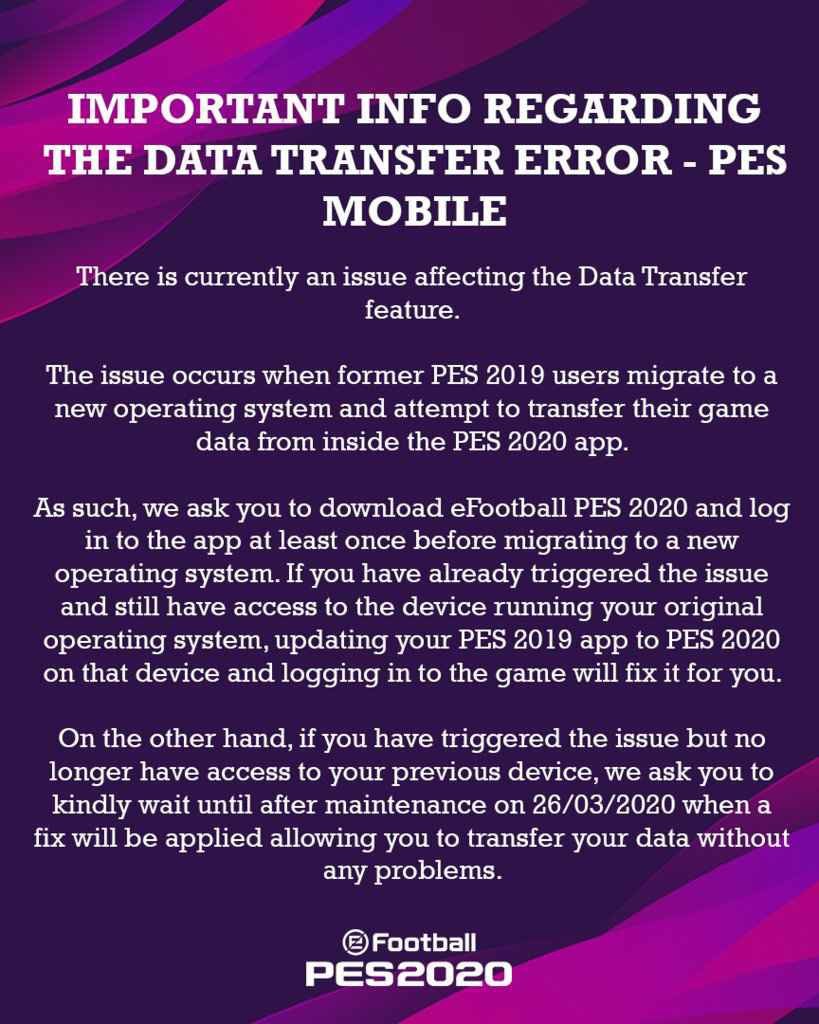 From developers
As such, we ask you to download eFootball PES 2020 and log in to the app at least once before migrating to a new operating system.
If you have already triggered the issue and still have access to the device running your original operating system, updating your PES 2019 app to PES 2020 on that device and logging in to the game will fix it for you.
On the other hand, if you have triggered the issue but no longer have access to your previous device, we ask you to kindly wait until after maintenance on 26/03/2020 when a fix will be applied allowing you to transfer your data without any problems.
We apologize sincerely for any inconvenience caused.