Konami has released the new patch update for the PES 2020 mobile platform. The new 4.1.0 patch for Android and iOS platforms rolled along with the new Data Pack 3.0 update, which has gone live for the PS4, Xbox One, and PC platforms. 
The new PES 2020 mobile 4.1.0 update brings a lot of features and improvements to the game. And with the new update, Konami has fixed the existing crashing issue on mobile platforms.
---
---
The new PES 2020 4.1.0 patch is now available to download from the respective app stores. If you are not able to download the new update, fret not, as the patch updates take time to roll-out in all regions. So, make sure to update the game after some time.
Well, other than bug fixes, the new patch update also brings new content to the game. Konami has introduced a new "Matchday" mode in PES 2020. And also added new camera types features, to experience the game in new perspectives. Other than this, some changes to the teams and players have been made.
---
---
Below, you can check out the official Patch Notes by Konami.
PES 2020 mobile 4.1.0 Patch Update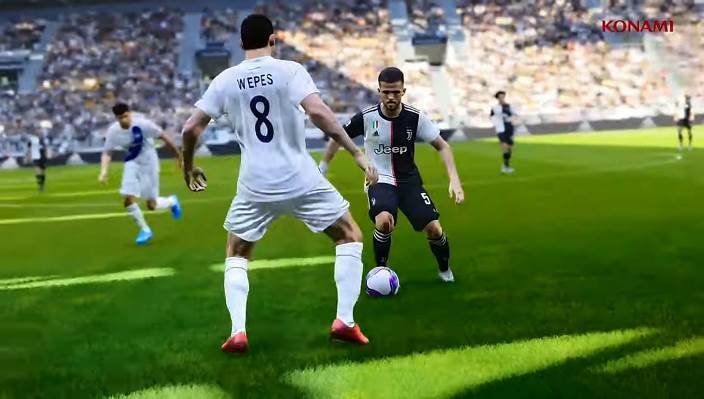 Update Details

・New mode "Matchday" added.

・"Dynamic Wide", "Stadium" and "Live Broadcast" camera types added.

・Data for some teams, players and managers have been updated.

A number of issues were fixed.

・An issue that can be triggered by skipping the signing animation that plays after obtaining a new player, causing your teams' strips to display incorrectly in the next match.