A new update for PES 2020 has gone live for Android and iOS mobile platforms. The latest 4.0.2 patch update has also brought some enhancements to the game. PES update 4.0.2 has also made a few changes to the game and fixed significant bugs & crashing issues on both platforms.
The mobile version of PES 2020 was released last month globally. Soccer fans have been waiting to experience the game on the mobile platform, but recently, some issues in PES mobile version led to frustration among fans.
In our previous post, we mentioned that Konami is planning to bring a fix to the crashing-issue on mobile platforms. Well, it's here. With the latest 4.0.2 patch, Konami brings major improvement for the game stability.
Well, you can have a look at the latest patch notes down below.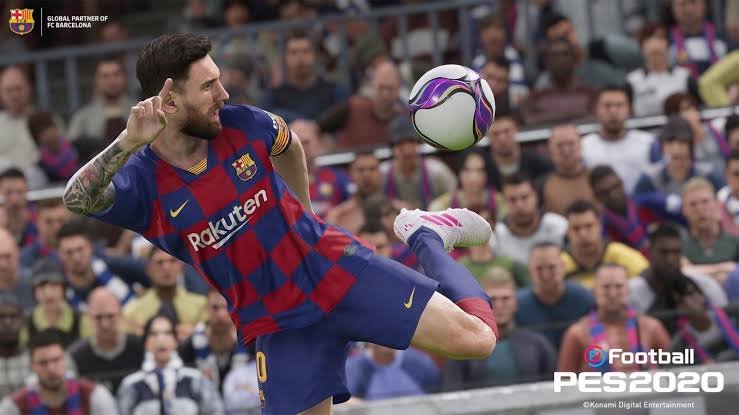 PES 2020 4.0.2 Patch Notes –
– Update Details –

Changes are made to the name of the clubs belonging to Colombia's league. Also, the name of Colombia's league has been changed. Also, according to the developers, several improvements have been done to game stability, which will reduce the occurrence of crashes.
– Issue Fixes – (Stated officially by Konami)

・An issue that occasionally prevents you from shooting the ball after performing a feint.

・An issue that prevents certain carryover players from using unique actions that they were able to use in PES 2019.

・An issue in Campaign mode's Action Matches that causes the tutorial for set pieces to display even if you've seen it before.

・An issue that causes goal kicks aimed toward the sides to travel down the center of the pitch instead, triggered by using [Switch View] to change the camera to the side-on view before kicking.

You can avoid this issue by using the overhead view (from behind the goal) during goal kicks.

・An issue that prevents you from renewing an expired Manager contract if you do not perform a free renewal when prompted to do so post-match.

A workaround for this issue was implemented during maintenance on 24/10/2019. See the "Contract Renewal Issue Affecting Managers" post for more details.

・An issue that affects users who had the Classic command-type selected when they updated to v4.0.1, causing the control overlay displayed during matches to disappear.

This issue can be rectified by going to [Extras] → [Settings] → [Play Settings], and adjusting the opacity of the overlay via the [Button Opacity] option under [Classic Control Settings].

・An issue where the [Convert Players] button doesn't work.

If you encounter this issue, please return to the previous screen by pressing [Back] and then go to the Trainer menu again.

・An issue where even though the Tactics was set as "Defensive", it changes to "Offensive" in the pre-match squad management menu. For now, please remember to set your squad's tactics to "Defensive" every time in the pre-match squad management menu or the pause menu.