Persona 3 Portable is finally coming out on the Nintendo Switch. This game is far more than just the handheld version of an already existing game. The game differs enough from Persona 3 Fest to make it a separate entity. The game incorporates a lot of changes to separate itself, there are smaller ones like how overworld exploration works. Then, there is a huge one like the incorporation of a completely new female protagonist who comes with her exclusive content. Though the addition of a female protagonist doesn't do much to change the story of the game. When Persona 3 Portable first came out on the PSP, it went through a lot of graphical downgrades.
Now, this is a pretty old game. So, we're hoping that the devs improve on the graphics before they decide to ship it out to the people on the Nintendo Switch. The only reason for the graphical downgrade was due to the PlayStation Portable's hardware limitations. Now, the Nintendo Switch is leaps and bounds above the PSP so hopefully, the devs recognize this and give the game some kind of a facelift. Ever since the news of Persona 3 Portable's Nintendo Switch port came out, fans have been asking for a release date. We may have some answers for you. Let's get into it.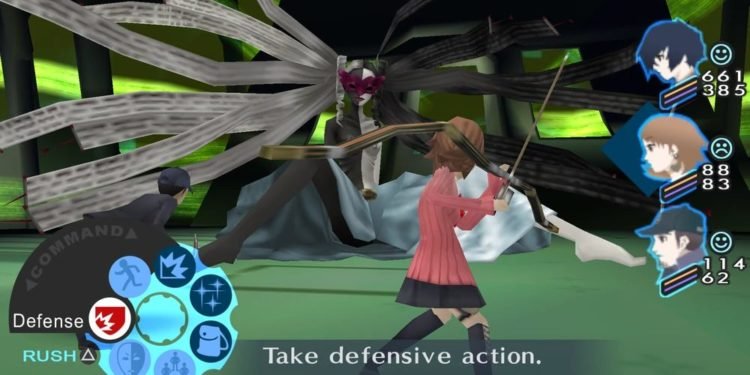 Persona 3 Portable Release Date: When is it coming out
If we go by the official announcement that was made on YouTube by Nintendo, Persona 3 Portable is set to come out on the Nintendo Switch sometime in 2023. This announcement was made along with the release date for Persona 5 Royal and Persona 4 Golden. Now, even though the devs haven't given us a concrete release date for Persona 3 Portable, just the announcement alone is a reason to be happy.
The Persona series is something that the Nintendo Switch community has been wanting for a long long time. And, now instead of just one title, they are getting treated with three. Hopefully, the Persona experience on Nintendo Switch is just as enjoyable as it has been for people on other platforms. Mark your calendars and look forward to Persona 3 Portable's release in 2023.
Conclusion
That concludes our article on Persona 3 Portable release date for Nintendo Switch. Hopefully, this game can meet the expectations of all the Persona fans and delivers an experience that is true to the game. Visit Digistatement for more informative articles like the one you just read. Leave a comment below if you have any queries. Thank you for reading!