No game is safe from errors. You can encounter errors on everything electronic. However, there is no error that you can't resolve yourself. In this article, we are going to learn How to fix your rendering device has been lost error in Overwatch. Here's everything ou need to know about the same:
Overwatch
When famous online multiplayer games are mentioned, Fortnite comes to mind. However, Overwatch has seen its own share of popularity, with mentions in several songs used across some social media platforms. Its characters and their unique names and quirks are the reason behind the game's popularity, something the developers have capitalized on.
There are several new developments in the Overwatch universe for players to look forward to. Most recently, Overwatch will now see the return of the Overwatch Summer Games. Players will have the opportunity to earn new rewards, unlock new cosmetics, and get some great deals for loot box purchases. The event will last till 10th August.
How to fix your rendering device has been lost error in Overwatch?
Gamers often spend a great amount of money so they can render their games better. For the uninitiated, rendering is the process of generation of 2 dimensional and 3-dimensional figures while gaming. Understandably, an error in your rendering can cause your game to not function properly, even shut down. The same is true for Overwatch. However, there is a simple fix for this error. Here are some fixes you can try in order to fix your rendering device has been lost error in Overwatch:
Fix 1:
Check if your computer is overheating.
In a similar vein, check your GPU to make sure it is functioning properly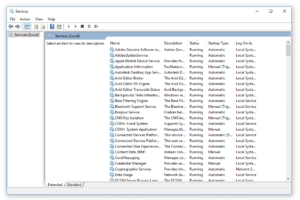 Fix 2:
Press Win + R to bring up the Run window.
Here, type services.msc and open Services.
Locate the Status of the Superfetch service. If it isn't Running, proceed with the following steps
Double-click Superfetch to open its Properties
Head to the General tab
Here, set the Startup type to Automatic and click the Start button.
Proceed by clicking OK to confirm the changes.
Restart your system
Other Fixes:
Cap your in-game FPS
Don't overclock your computer
Update your graphics drivers
Check your system files.
Read more about Overwatch here: