In the past few years, Chinese OEM Oppo has successfully climbed up to the lists of the top smartphone manufacturers across the globe. Despite being one of the new players in the market, Oppo has taken long strides and not only did establish itself but also managed to provide tough competition to its fellow rivals. Oppo provides a whole lot of amazing devices, starting from mid-rangers and budget-centric devices to some next-gen high-end flagships. Oppo has also decided to join the race in the field of smartwatches. Smartwatches have been offered by several companies like Apple, Samsung, Xiaomi and many more in the market today. Oppo decided not to stay behind and is here with its very first smartwatch for its users.
Oppo Smartwatch Specifications:
Oppo's very first smartwatch is a real piece of beauty. The smartwatch comes with a rectangular dial and looks pretty similar to the Apple Watch. The smartwatch has got two buttons to its right. The Oppo Smartwatch is supposed to be spec-filled with a whole lot of amazing features. The Smartwatch will also come with all the features of a fitness band like Heart Rate Monitor, Blood Pressure, ECG, Pulse, Step Tracker, Sleep Tracking, Calorie Report, and many more exciting features. The Watch is supposed to come in different colour options with the Black variant being the most classy choice. The official rendered of the Oppo Smartwatch was showcased a few days back. Here is the first look at the Oppo Smartwatch: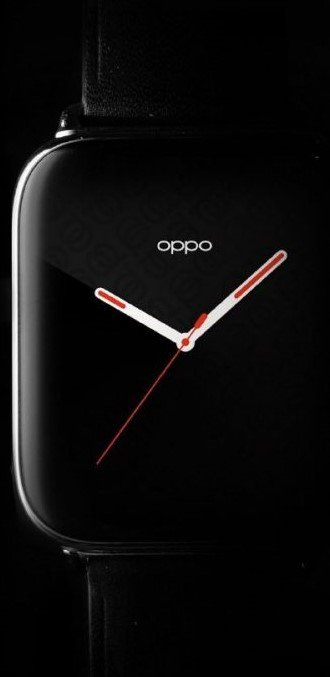 Oppo Smartwatch Price and Release Date:
The Oppo Smartwatch is supposed to be launched anywhere in Q1 2020. Talking about the price, the Oppo Smartwatch may be priced anywhere around $300. However, it is strongly speculated that the Oppo Smartwatch might be released near the end of February itself.
So, stay tuned for more updates on further developments in the Oppo Smartwatch. Also, share this article with all those who have been waiting for this beautiful smartwatch by Oppo.