OnePlus devices come with this very amazing OxygenOS as we all know. OxygenOS provides one of the best and smoothest experience to users. Not only does the interface looks great but the custom OS comes loaded with a lot of features. Now, in case you are an OxygenOS user, you will know that it does come with the OnePlus Shelf. Well, with the latest OnePlus Launcher 4.5.6 update, users get to choose between Google Discover and OnePlus Shelf.
Google Discover is what you would usually find in a lot of android phones. Well, OxygenOS used to come with OnePlus Shelf until OnePlus decided to replace it with Google Discover with the launch of the OnePlus 8 series. Soon after that, OnePlus brought back OnePlus Shelf with a recent Launcher update. No, they didn't remove the Google Discover feature. Instead, OnePlus Shelf was made accessible by swiping down on the home screen, leaving Google Discover in the minus one screen as earlier.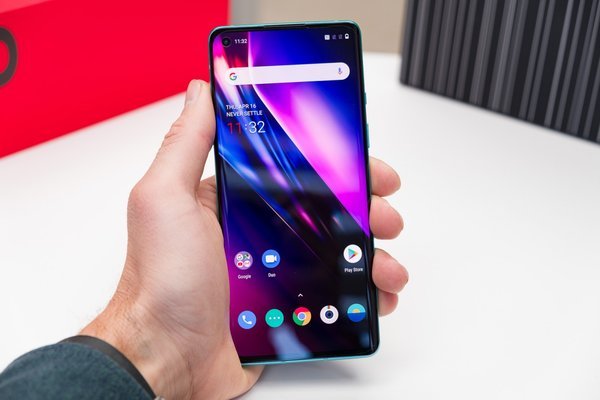 The choice between OnePlus Shelf and Google Discover has been a debate for quite some time now. It totally depends on you what you like or prefer. Owing to that, OnePlus has now added a new feature that lets you toggle between OnePlus Shelf and Google Discover on the minus one screen. The toggle button can be accessed from the top right corner on the minus one screen itself. However, not much about this feature is known as of now. It is also unknown whether the swiping down feature for accessing the OnePlus Shelf will still work or not.
This feature comes with the latest OnePlus Launcher 4.5.6 update and is currently available only for a few OnePlus 8 series users. This makes it pretty certain that OnePlus might still be testing this feature with a limited number of users for now. This isn't any major update nor do we get to see any other new features. However, the toggle doesn't seem half bad.
You can download the latest OnePlus Launcher 4.5.6 apk from the link below to check if your device has got the feature.
Download Now- OnePlus Launcher 4.5.6 apk
If there are no bugs in the update and the feature works well, OnePlus will also be making the feature available for all the units globally. See, if you have got the feature and let us know in the comments below.