One Piece : Pirate Warriors 4 is coming for its fans on March 26, 2020, but its preorder has gone live. The official Twitter handle of Xbox has revealed this information. Have a look at its down below.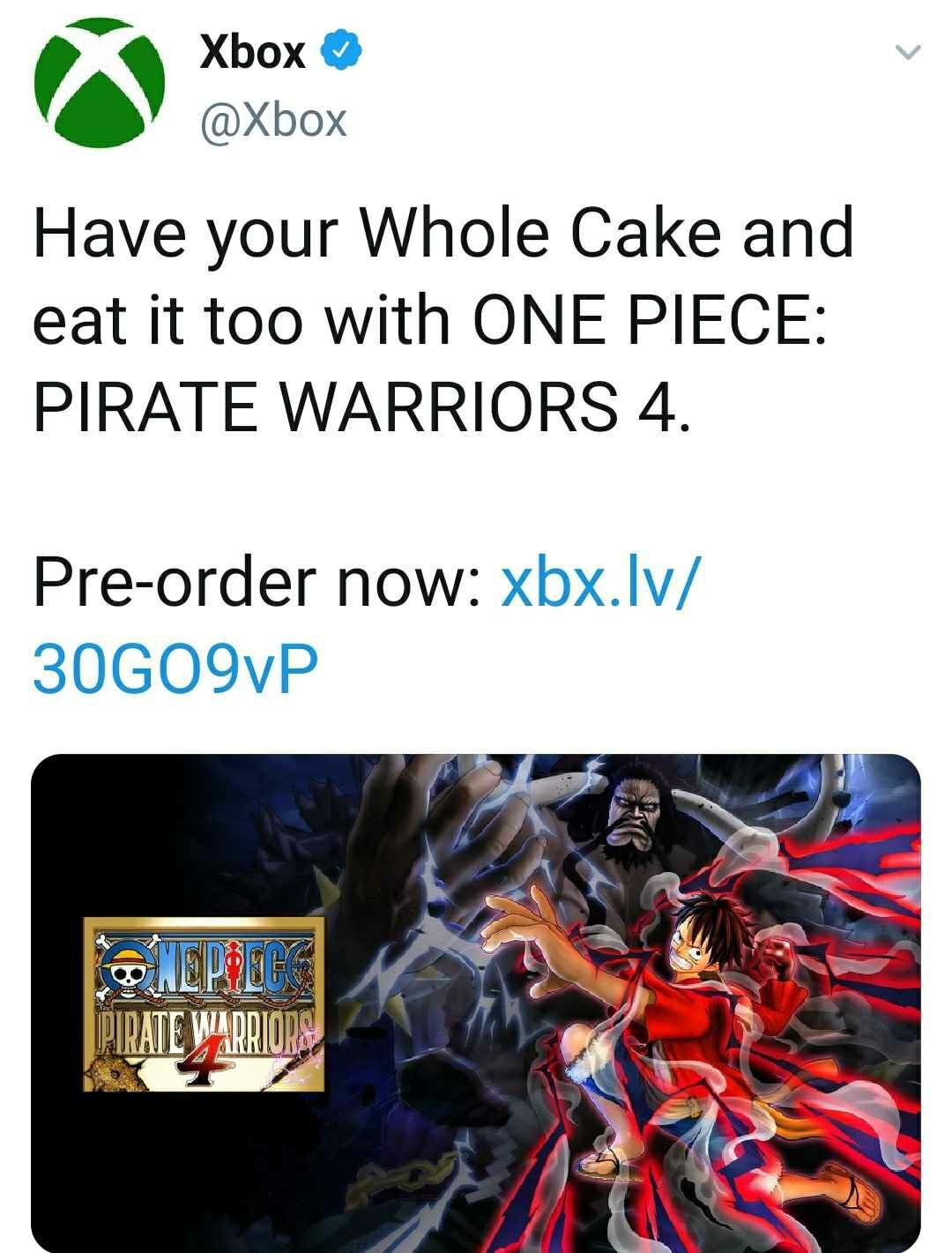 The game's Steam page has also been updated & it has revealed details of its Digital Deluxe Edition which features full game & character pass adding 9 DLC characters to the roster.
The names of the characters are yet to be announced. The game will release on March 27 in Europe & the US. It will be available on PlayStation 4, Xbox One, Nintendo Switch. The game will release a day early in Japan.
What is One Piece : Pirate Warriors 4 ?
An improved "ONE PIECE" Musou action! With the concept of "real battelfied experience of ONE PIECE", providing immersive experience such as destruction of buildings during action, cloud of dusts covering the air, etc.By incorporating new elements that were not seen in previous "Pirate Warriors", providing an even more exhilarating Musou action of "ONE PIECE"!