Houseparty is a "face-to-face social networking" application that was launched back in 2016. Epic Games, the creators of popular battle royale game; Fortnite, bought the app in 2019. And these days, it's rapidly gaining popularity as people can use the app to host group video chats.
Well, currently, If you are trying to access Houseparty and it is not working for you or you are having login issues. Fret not, you are not alone as many Houseparty users are also facing the same issue.
Many Houseparty app users have taken the route of Twitter to express their concerns regarding the ongoing outage & issues. Have a look at some of the complaints down below.
@Jorawer_22 Houseparty not working now Farlo tatte
@shaktischild Recognizing that I seem to only log on Houseparty when I'm high is a problem.

2020-04-14 03:06:01
@TechnikNewsNET @Litocst @houseparty We're doing some research on that right now. Did you experience any problems or got hacked?
---
Houseparty Outage Map:
A quick look at an outage map of Houseparty, also confirms that there are some technical glitches. Have a look at the current outage map down below.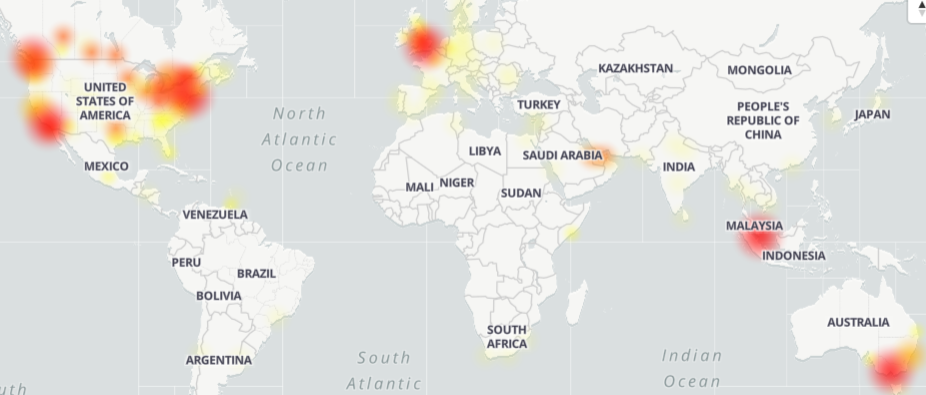 Any official word on the matter? No, not yet. We're not able to obtain a word from the official service channels or their social media handles.
Rest assured, we're keeping a close eye on all related developments, and will update the story with relevant info as and when we come across any. So in case, you're encountering the issues discussed here, stay tuned for updates.
---
UPDATE: 1
Uh oh! Houseparty is having some issues starting new parties right now. We're working on fixing it as quickly as possible. Thanks for your patience!

Stay tuned 📺

— Houseparty (@houseparty) April 14, 2020