King of Gaming tech, Nvidia, has not been doing pretty well lately. The brand seems to be struggling to retain its crown in the gaming community. AMD has been beating up a tough competition with Nvidia when it comes to GPU. Well Yes, Nvidia manufactures some of the most powerful gaming cards out there. Earlier, we also saw a lot about the upcoming GeForce RTX 3000 series powerful gaming cards lineup. The brand has been working on its upcoming products. It seems like Nvidia plans to be coming up with some really powerful stuff to unveil.
We know that Nvidia also releases drivers for its GPUs to enhance the performance and ensure the effortless running of the GPU. Nvidia has now come up with yet another amazing surprise for all the gamers out there. Well, Nvidia has now finally launched a new driver for its GeForce graphics cards. Yes, that's true.
GeForce Game Ready 446.14 WHQL Driver is here!!
So, Nvidia has released a new Game Ready 446.14 WHQL Driver for GeForce GPUs. As the name goes, this driver will ensure that the graphics cards are completely game ready. The driver mainly brings out some tweaks and optimizations for some games that were earlier having issues on the GeForce GPUs. the prime focus of the driver is to fix issues and bugs with the popular game Valorant.
Gamers were waiting for an update to possibly fix gameplay issues with the certain games mentioned above. Valorant has been creating its own craze these days and hence gamers with Nvidia GeForce cards awaited a fix for optimal gameplay experience. Well, seems like Nvidia understands properly what the user wants and has focused primarily in doing away with all the issues with Valorant gameplay. It also enhances performances and brings home some other improvements.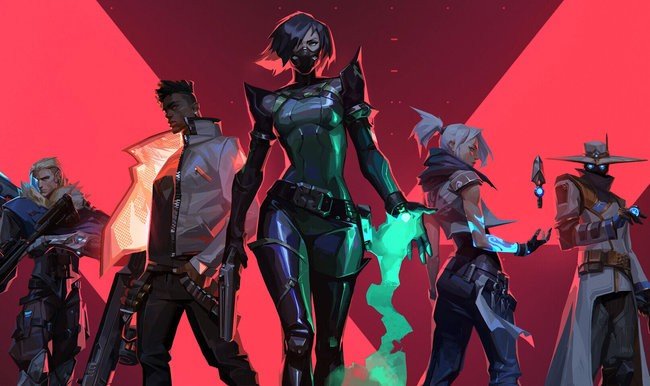 The driver further also brings performance optimizations and other fixes as well. This new driver packages also packs optimal support for games like Minecraft Dungeons, Disintegration, and Crucible as well. One other major change is the inclusion of a Variable Rate Supersampling (VRSS) service that is going to stay from now on. Furthermore, some driver installation issues reported on the Colorful GeForce GTX 1650 has been fixed. All these changes are just a few of a long list from Nvidia. There a lot more changes and improvements that this driver brings with it. Well, the list is pretty long but you can check out the complete details about all the changes and improvements in the complete changelog given below.
Game Ready 446.14 WHQL Driver Changelog:

Game Ready

Valorant
Minecraft Dungeons
Disintegration
Crucible.

New Features and Other Changes

Added Variable Rate Supersampling (VRSS) support for Onward.

SLI profiles (Turing)

ACE COMBAT 7: SKIES UNKNOWN
Blacksad: Under the Skin
Blair Witch
Close to the Sun
Hell Let Loose
Journey To The Savage Planet
Monster Energy Supercross 3
MotoGP 19
MXGP 2019 – The Official Motocross Videogame
eFootball PES 2020
World War 3

SLI Profiles

Druidstone: The Secret of the Menhir Forest
Phoenix Point
Tamarin
Will To Live Online
Yakuza Kiwami 2

Fixed Issues:

[Notebook]: Notebooks with Maxwell generation GPUs may experience higher GPU utilization during game play leading to reduced battery life and higher temperatures. [2929921/200608270]
[SLI]: Major frame time spikes occur in multiple games.[2903264]
[HDR]: Some games may appear very bright when HDR is enabled. [2909218]
[Monster Hunter World Iceborne]: Artifacts appear in the game. [2903858]
[Resident Evil 3 Remake][DirectX 12]: Some objects in the game may flicker. [2938095]
[F1 2019]: The game may randomly crash to the desktop. [200608572]
Fixed an issue where the shader cache was sometimes incorrectly purged upon launching an application. [2937218]
Fixed driver installation issue on Colorful GeForce GTX 1650. [2919568]
Corsair iCUE program triggers Geforce Overlay. [200614189]

Known Issues

[VR]: HDCP errors occur with Valve Index VR. [2967616]
[Call of Duty: Modern Warfare]: Color banding occurs in the game after enabling Image Sharpening from the NVIDIA Control Panel. [2889337]
[Notebook][H-Clone]: With the integrated graphics processor as the clone source, display settings cannot be changed from the NVIDIA Control Panel. [200594188]
[SLI][Doom Eternal]: Corruption occurs in the game upon opening the Steam overlay. [200593967]
[Call of Duty – Warzone]: Freestyle does not work. (200593020)
[Forza Motorsport 7]: The curb may display a black strip during a race on certain tracks. [2781776]
[Zombie Army: Dead War 4][Ansel/Freestyle]: The Ansel/Freestyle tabs are undetectable. [2810884]
[Tom Clancy's Rainbow Six Siege][Vulkan][G-SYNC]: When playing the game in Vulkan mode with G-SYNC enabled, flickering occurs after switching the game between full-screen and windowed mode.[200578641] To work around, either disable G-SYNC or play using an API other than Vulkan.
You can download this latest Nvidia GeForce Game Ready 446.14 WHQL Driver from the link given below.
Download Nvidia GeForce Game Ready Driver
The latest driver is a complete package to get you ready for almost all the games out there. As you can see from the changelog, the driver also brings optimizations for other games like COD, Forza Motorsport, Resident Evil, Tom Clancy, and a lot more including Valorant as well.
Well, let's see by how much does this latest driver improves the performance and if it is really able to fix all the issues that were present earlier. We will also see what all has Nvidia got up its sleeves to unveil in the coming days. So people, keep waiting until then.
Stay tuned for further updates on Game Ready 446.14 WHQL Driver and more such related content. Also, share this article with all those Nvidia Gamers who have been facing issues while playing games.