From the sweet name of Super Nintendo World, the Japanese Nintendo theme park reveals some of its settings and attractions, like this superb Mario Kart circuit! Announced four years ago already in 2016, Nintendo and Universal Studios joined forces to create one (and even several) amusement parks in Japan. The opening was first scheduled for this year 2020. This was at the same time as the Olympics in the Japanese country but following the health crisis, the festivities have been postponed.
Now construction is almost complete and the first Nintendo Theme Park is scheduled to open on February 4, 2021.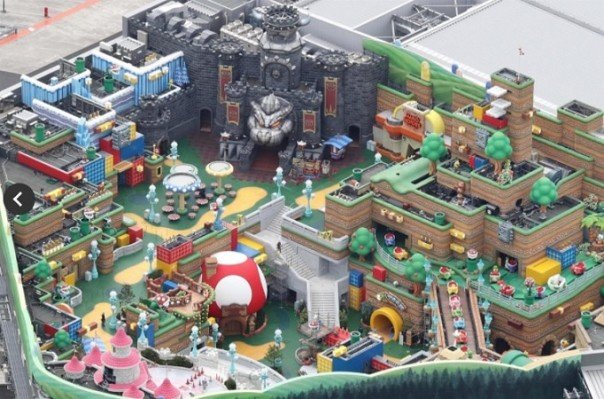 Attractions in Nintendo Theme Park
If the park seems very small to you in the image, it is because Super Nintendo World will not be a huge park on its own. But rather it will be a simple space added to the existing Universal parks. A sort of extension therefore which will offer some activities and other nice little trains, but no roller coaster.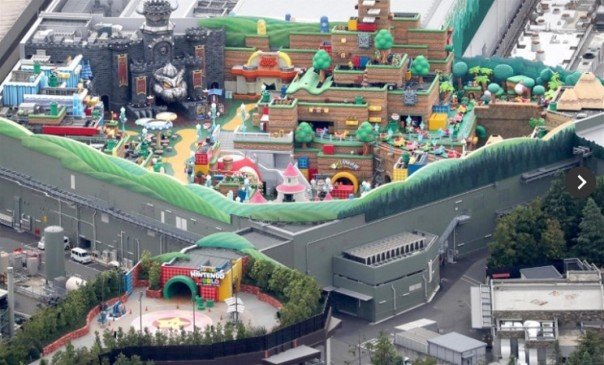 On the photo, we can also guess some emblematic places of the Nintendo universe:
Bowser's Castle (which does not seem to be visitable but a simple decoration to sell snacks and drinks),
A Mario Bros world (with small cars seeming to go at moderate speed),
Champ tables and stools (for meal breaks),
A world of ice (Mario 64?)
Peach Castle (which serves as an entrance)
A "mine train" type attraction in the Donkey Kong universe (you can see it on the second image below, in the background) 
In short, very few attractions are shown in these photos and it seems that the place is rather rich in Mario sets and souvenir shops. There is also a Mario Kart circuit!
Here is the construction Video of the Park:
For information, other parks like this one are also planned in the United States and in particular in Orlando and Hollywood.