On average, almost every person spends a minimum of around an hour watching Youtube. Being a bit more real, many people spend almost around 4-5 hours per day on Youtube. Youtube is perhaps one of the most popular online platforms for videos. According to recent stats, Youtube crosses even more than 1 billion hours of view time per day. The official Youtube app, however, does not come with some of the most loved features. To counter this problem, we have several other Youtube clients that offer features like background playback, picture-in-picture mode, and a lot of other cool features.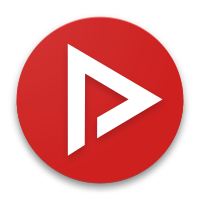 Newpipe 0.19.3 now available:
Talking about Youtube clients, Newpipe is probably one of the best among all of them. The app brings home some of the most wanted features in the Youtube app. Earlier the app was available for Android smartphones and tablets. The latest version has now added the support for Android TV and Firestick as well. Sounds pretty cool, huh!
Newpipe is without a doubt one of the best alternatives to the stock Youtube app. The app is open-source and is available for free to users. What's interesting is that the app doesn't use the official Youtube API and rather uses data scraping technology to scrap meta-data from the website. This web-scraping tool is called Newpipe Extractor and the latest version supports many other open-source apps as well. Without using the official API and instead of using web-scraping, the app does away with those annoying Youtube ads. What else could you wish for?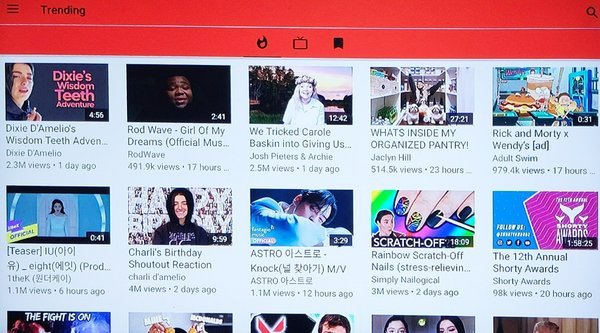 Newpipe comes with tons of features and services. With every new update, the app packs new features and improvements. The latest version brings a lot of bug fixes and improvements and provides a better and optimized experience. This update also adds support for Youtube Music. You can directly make Youtube Music searches from the app itself without downloading the Music app. These are just a few new changes added to the app. Here are all the cool features that the app comes with.
NewPipe Features

Search and play YouTube videos (since 0.3)
Download Videos and Audio directly to your device(since 0.3)
Play only the audio of a video (since 0.4.1)
Show similar videos (since 0.6)
Support for displaying YouTube Channels (since 0.8.5)
A pop-up player that can be resized(since 0.8.12), (resizeable since 0.9.5)
Channel subscriptions via RSS (since 0.10.0)
Support for displaying sites like the "Trending" section of YouTube (since 0.11.0)
SoundCloud support (since 0.11.5)
Local playlists and subtitles (since 0.12.0)
YouTube livestreaming and ex/import of subscriptions (since 0.13.0)
MediaCCC Support (since 0.16.0)
Display comments (but not comment replies) (since 0.16.0)
Resume streams where they were last stopped (since 0.17.0)
Peertube support (since 0.18.0)
Basic Android TV support (since 0.19.3)
Added support for Youtube Music (since 0.19.3)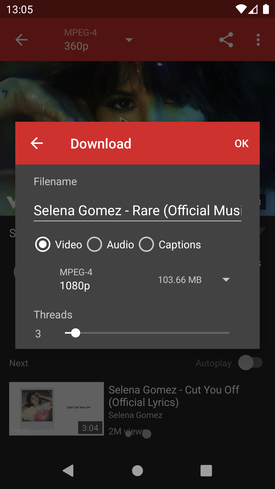 These are all the features that the latest version comes with. All these features are listed with the version they first came with. So, the current version has all these cool features. The added support for Android TV and Firestick is the main highlight of the app. You can now enjoy the app on a much larger screen. The app also supports 4K resolution. Woah!! However, the option is disabled by default. You can change the settings based on your preference. The app lacks support for HDR though.
Download Newpipe 0.19.3:
The latest version of Newpipe comes with version 0.19.3. It comes with the previous bugfixes and also brings home further optimizations for an overall better experience. Is this what you have been waiting for? An amazing Youtube alternative with all those features that you wished for. Well, here it is! The app is available on F-Droid repositories and Github as well. The F-Droid repos take a bit of time to get updated.
So, you can easily download the latest Newpipe apk file from the link given below and then enjoy all the features on your device. This link is fo the Github version of the app. Go ahead and start watching Youtube on your Android TV with all these cool features. Cool, right!
| | |
| --- | --- |
| App Name | Newpipe APK |
| Version | 0.19.3 |
| Size | 7.09 MB |
| App Features | Youtube client with Android TV support |
| Last update | April 2020 |
| Compatibility | Android 4.0.3 and up |
Just download the apk file from above and install it normally as you would do for any other app. Don't forget to allow the permissions to install from other sources.
We know you had been waiting for all these cool features and services on the Youtube app. You would need nothing more. Just enjoy these services to the fullest as much as you want. Enjoy Peeps!!
Stay tuned for further updates on the latest Newpipe apk and more such related content. Also, share this article with all those who have been waiting to get this awesome Youtube Client on their Android TVs.