NBA 2K22 provides the latest basketball gaming experience, where you can play with the updated roster of NBA teams in the 2021-22 season. The game cover features Dallas Maverick star Luka Doncic. You can play with your favourite teams or even create players. But are you wondering how to add a created player to the NBA 2K22 roster? Read this article to find out how.
NBA 2K22: Add Created Player To Roster
Head to the Features tab from the main menu. 
Once you open the Features tab, go under the Roster category. Here, you will go for Create A Player. 
From this place, you can create a player. If you already got a created player, then head back to Roster. Now you will choose Create Roster. 
Choose NBA from here. Later, select the Official 2KSports Roster. 
From the Roster Creator menu, you will get to see all players. Here, you get to change and view the roster of a particular team. You can also find Created Players here. 
Therefore, choose Created Players category to find the player you created.

This is where you select the player and open the player option menu. 

Choose Copy To Team and you will see all the NBA teams. Select a team of your choice.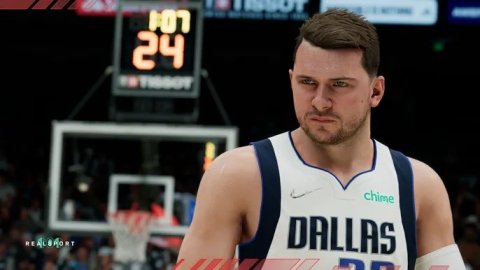 There might be a chance that you cannot add the Created Player to a Team Roster. This is because a team can have at most 15 players on its roster during the season. If you face this issue with your Created Player while adding them to the team of your choice, there's a solution.
Custom Player to Roster
You can add Custom Players to a team, despite the "15 players exceeding the team" restriction. For this, start with opening the roster of your preferred team (for example Chicago Bulls). From here, you will choose a player who will be replaced by your Custom Player. In the roster, select that actual player of the NBA team. You can go for the Release to Free Agency option, where the actual player would be removed from the roster.
Now you can head back to the Created Players category and copy the player you created to the team of your choice.  With this, you can add a custom player to the roster in NBA 2K22. Save Roster to save the changes and you got a Created Player in an actual NBA roster. To get the Custom Player in a pre-loaded game roster, simply open a match mode (like Quick Play). From here, you get the option of selecting a saved roster. Open the saved roster, that includes your Custom Player. This is how you can assign a created player to a team. Hope this article helped you out. Therefore, you can check more content on gaming guides, updates and fixes by clicking here.