The myChevrolet app is compatible with all the Apple and Android devices. You can easily download the app from Google Play Store or the App Store. After that, you have to enter the OnStar Owner Center credentials to get started. The app can be used for three main things – Remote Commands, Vehicle Management and Owner Resources. In these sections, the app users can manage and update various areas of their vehicle, starting from navigation to Wi-Fi.
With the Remote Commands section, you can easily lock and unlock doors and remotely start and stop the vehicle. You can sound the car's horn. The feature allows you to locate your vehicle on a map, set and share custom notifications for arrivals and departures and set boundary alerts through the Vehicle Locate section of Remote Commands.
With the Vehicle Management option, you can schedule service at your preferred Chevrolet dealership. You will be able to check for recalls and learn how to use various features of the vehicle through how-to videos. If you navigate to the Vehicle Status section of Vehicle management, you will be able to check your fuel range, oil life, odometer and tire pressure without even being in the vehicle. With the Owner Resources option, you can plan your next road trip and get insight on your driving skills and qualify for insurance discounts.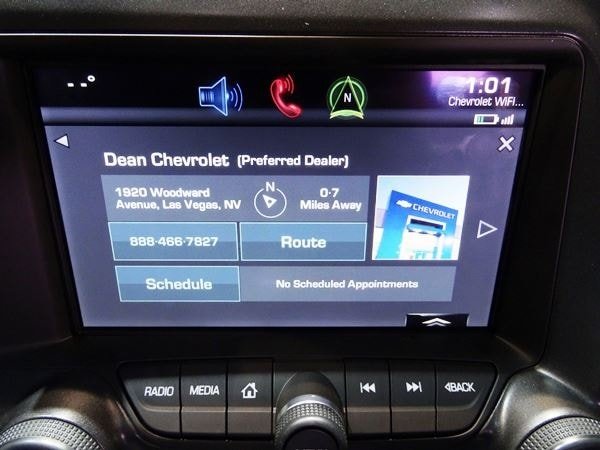 But users have recently complained about an issue related to the app. Most of the people reported that they are not able to update the details of the myChevrolet app. Users said that everything else on the app has been working fine except one thing that the app is not updating on time.
A user said that he installed the app on his Android phone. The lock/unlock and the key-fob controls have been working properly. But the app is not updating the car's information at all-tire pressures, mileage, estimated range remaining with current gas, etc. He further added that he is not able to find a manual way to refresh the app. Another user said that he was opening the app after a few days. But all the details remained the same despite the changes. He tried everything. He relaunched the app for multiple times but it was still not working. If you are also facing the similar type of issue, you can follow these steps to fix it by yourself –
Your 6-month OnStar trial might be over. If that happens, you would get another four and half years of the key fob portion of the app for free. But the other parts of the app are not a part of the service unless you subscribe to a paid OnStar Plan.
Log out of your account and log in again.
Uninstall and reinstall the myChevrolet app.
Open your phone settings, clear the app data and cache. Your car's info will get updated when you scroll to the top of the app's list of options.