MotoGP 21 is a racing game which has been recently developed and released by Milestone SRL in April 2020. This game is available on various gaming platforms such as PlayStation, Xbox, Nintendo Switch, and Microsoft Windows. MotoGP 21 is played by players from all over the world and gained popularity. In spite of this, it is enclosed with several errors. One such error in this game is 'MotoGP 21 Fatal Error'. If you are also facing this error and want to fix this, we have it all covered in this blog!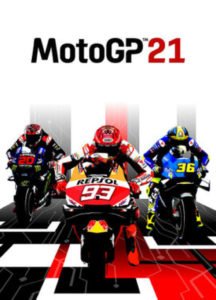 MotoGP 21
MotoGP 21 is the latest installment in the MotoGP series of racing video games. It is a first-player game that can be played solo as well as in multiplayer mode. This latest installment is back with some new features added to the game in terms of graphics, augments, and strategy.
MotoGP 21 also introduces the real-world series' Long Lap Penalty, a narrow and specifically longer route placed somewhere on each track that serves to punish riders for track limit violations and false starts. Long Lap Penalty zones have been added to every track from the 2021 championship and definitely bolster MotoGP 21's feeling of authenticity. One of the biggest new features in the game is to make you retrieve your bike after a spill.
What is the Fatal Error in MotoGP 21?
Although MotoGP 21 is becoming famous and the most liked video game among gamers across various gaming consoles, it has some errors and unexplained bugs. 'Fatal Error' is one such error that stops the game and crashes. When you attempt to enter the game, a pop-up box will show up, saying 'Not responding, Fatal Error' and you will be asked to exit the game.
The developers have not yet responded to this error in the game and no patch update has been released.
How to fix Fatal Error in MotoGP 21?
Though there is no official solution available to fix this particular error, we have some methods which could help you fix the issue.
Method 1 Update Epic Games Launcher
Make sure your game launcher in the gaming device is up to date. An outdated version of the launcher may cause this issue in MotoGP 21.  This method has worked for many users and might help you too.
Method 2 Rename file on Desktop (Windows Users Only)
This method is for players using a Windows PC:
Open file explorer on your PC.

Go to C drive and open the windows folder and scroll to the System32 folder.

Find 'xinput1_3.dll' file, copy and paste it on the desktop.

Once on the desktop, rename the file to 'xinput1_4.dll'.

Paste this renamed file in the system32 folder and try launching your game again.
These methods should have fixed the error. If not, you could write to the developers for further assistance.