Note: Latest updates are being added at the bottom of the post
---
If you are wondering why Mortal Kombat is not working properly for you? Fret not, as you are not alone. Many players are currently experiencing similar issues & they are not been able to connect.
The issue is widespread & has affected many users. They have taken the route of forums to express the ongoing issues and concerns. Have a look at a few comments down below.
Are the servers for #mk11 down or am I the only one who cant connect right now? @MortalKombat

— sploogebob squareballs (@itsgoogleit69) March 17, 2020
Hey, @XboxSupport @Xbox is @MortalKombat servers down?

— Chris Brass (@CB__TV) March 17, 2020
Down detector – a renowned service that gives details about live outages – also conveys that Mortal Kombat is indeed going through a glitch in some regions, as can be seen in the image below.
Rest assured, we're keeping a close eye on all related developments, and will update the story with relevant info as and when we come across any. So in case, you're encountering the issues discussed here, stay tuned for updates.
Let us know in the comments section if you are also facing a similar issue.
---

---
Update 1
As the Xbox server issues continue to be investigated, players on this platform may experience difficulties with Spawn access. We'll continue to give updates in this thread if we have any news to provide. We appreciate your continued patience.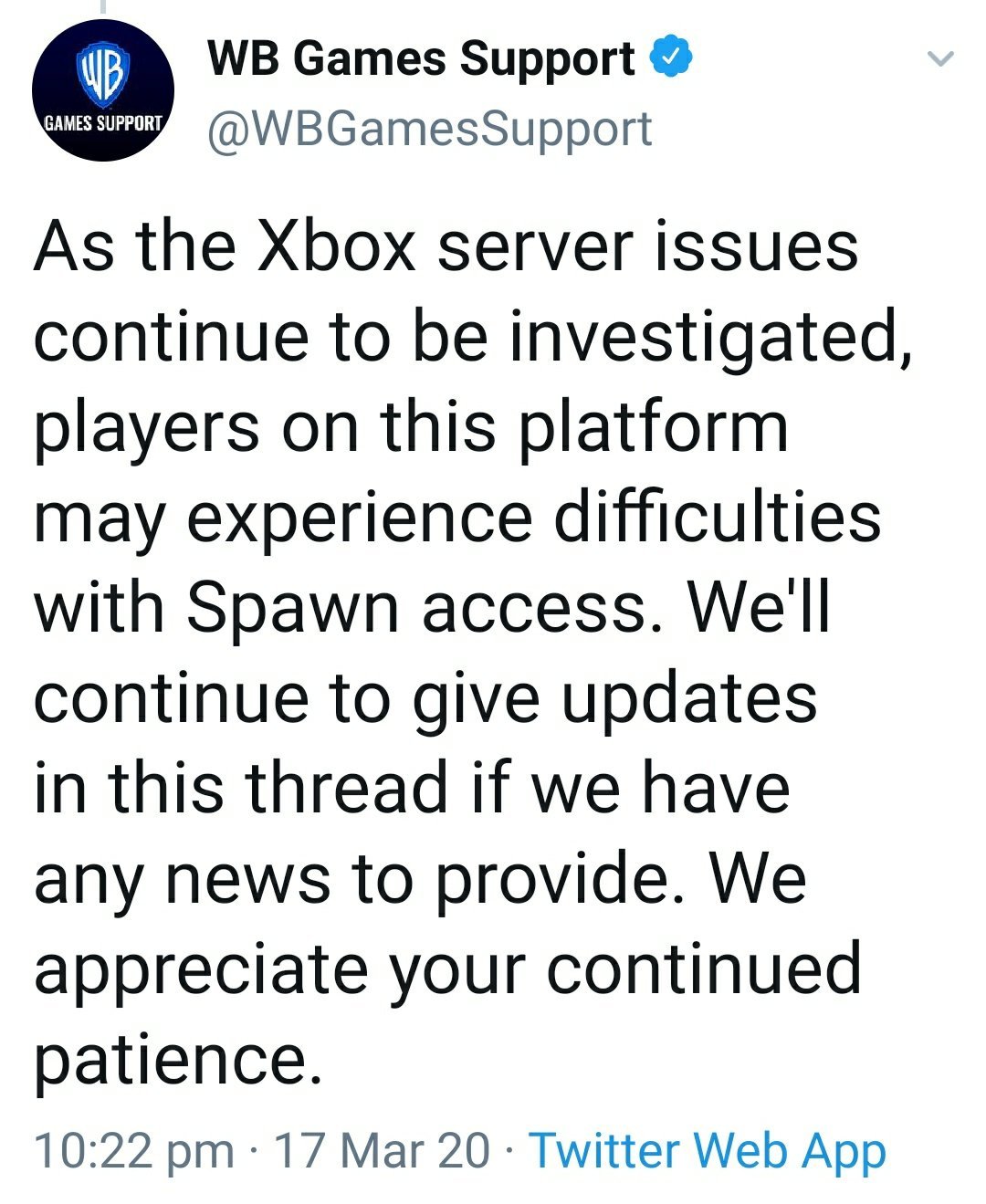 ---
Update 2
We're aware Xbox One users are having trouble connecting to online services for Mortal Kombat 11, Middle Earth: Shadow of War, and Injustice 2. We'll provide updates here with any news as it is provided to us. We appreciate your patience as the teams investigate this issue.