Monster Hunter Rise is the latest installment in the Monster Hunter award-winning and best-selling series. This game was released earlier for Nintendo Switch only, but now, the PC version of this game has also arrived. If you are an old gamer who has tried new games multiple times, you must be familiar with some issues that most of the new games face. Monster Hunter Rise PC is unfortunately in the same situation. Many Monster Hunter Rise players are facing an issue while trying to save the game. If you are also facing the same issue while playing Monster Hunter Rise, continue reading this article to find out whether there is a fix to this issue or not.
Before heading to the problem, let's talk about the game first. In this game, you take the control of a Hunter, who is capable of hunting monsters. But unlike the previous installments, Monster Hunter Rise includes the original storyline to follow. This game also features 14 types of weapons that you can use to vanquish monsters. Besides the gameplay, it also features a unique type of Multiplayer mode in which you can join an ongoing game also. Head here to read more about the multiplayer mode. Coming back to the main topic, here is everything you need to know about the Monster Hunter Rise PC failed to save issue.
Monster Hunter Rise PC Failed to Save
In every game, it is quite important to save your progress to move ahead. Otherwise, all the progress you have made is lost. Unfortunately, Monster Hunter Rise PC players are encountering the issue in which they are unable to save their progress. The players who are facing this issue are very annoyed with it and are reporting this issue in big numbers.
Is there any fix yet?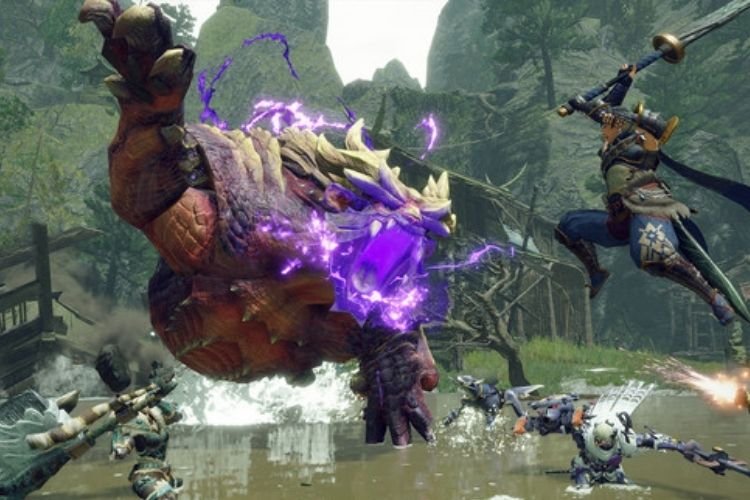 As of now, there are multiple kinds of fixes that have been suggested by fellow players only. For example, disconnect your controller and try saving the game using a mouse and keyboard, running Steam as an administrator and then launching the game, following the generic troubleshooting steps from developers, etc. But, the official fix of this issue is not yet announced. However, you can try these fixes suggested by the players to see if they resolve your issue or not. Moreover, if Capcom announces anything related to the fix of this issue, DigiStatement will surely update you at the soonest. Until then, stay tuned.