Major League Baseball the Show 21 is a baseball video game based on Major League Baseball developed by San Diego Studio and published by Sony Interactive Entertainment (MLB). It was made available for the PlayStation 4 and PlayStation 5, as well as the Xbox One and Xbox Series X/S, with MLB Advanced Media co-publishing digital editions for the latter platforms. Though it is a very famous game, it is enclosed with several errors. One of them is the 'No XP Glitch in the Game'. If you are facing this error too, we have it all covered in this blog for you!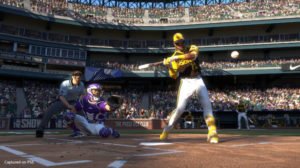 About MLB The Show 21
The stadium designer function, which is new to the series, allows users to adjust ballpark dimensions, wall height, foul territory, and other scenery options. This function also allows players to share and download ballparks designed by other players online. It was only available in the game's ninth generation versions.
Fernando Tats Jr. of the San Diego Padres is the cover star. He is the youngest player to do so at the age of 22. It is the first baseball simulation game released for an Xbox console since MLB 2K13 for the Xbox 360 eight years ago.
What is the 'no XP' glitch in the game?
When you load the game, your player's experience is existent, but just doesn't show up. This is a glitch and many players are frustrated by it.
Although there is no patch update available for this, there is a way to fix this glitch.
How to fix the 'no XP' glitch in the game?
Here is a solution for the 'no XP glitch' in MLB The Show 21:
Open MLB The Show 21 on your device.

After that go into the exhibition.

Put your account you want to get the XP as the away team and the 2nd controller as the home team.

Load into the game and make sure you have the correct settings applied in the video (if you forget you can do it in-game as well).

Simply walk the batter (your team) and go to about 250-275 runs.

After that, you can just press start and confirm exit.

You will be loaded back into the main menu

Then. it'll show you got the XP but it will not actually apply until you either quit the game and load it up (3 times you have to do this) or you can play 2 moments challenges in diamond dynasty.

Rinse and keep repeating until you get 650k XP.
This method will help you fix the no XP glitch in the game.