Mixer is one of the most popular live-streaming platforms after Twitch. The name of Mixer came to rise when popular gaming streamers like Ninja left Twitch to stream on Mixer.
After that, the Mixer started to more popularity. Mixer Service was launched on January 5, 2016 as Beam and it was founded by Matthew Salsamendi and James Boehm. Mixer streaming service is available in more than 21 languages.
Microsoft acquired Mixer in August 2016, and its name was changed from Beam to Mixer in 2017. The mixer uses technology and protocol called FTL ( Faster Than Light) which states that it only creates delays of less than a second between the original broadcast and when it is received by users making it perfect for real-time interactivity.
Cut to know, Mixer is currently having some technical issues and many users are not been able to use some Mixer services. Mixer team has officially addressed the issue on their official Twitter handle and their team is currently investigating the issue. Have a look at the official statement down below.
We are currently investigating reports of people not being able to use some Mixer services. We sincerely appreciate your patience while we work to resolve this quickly!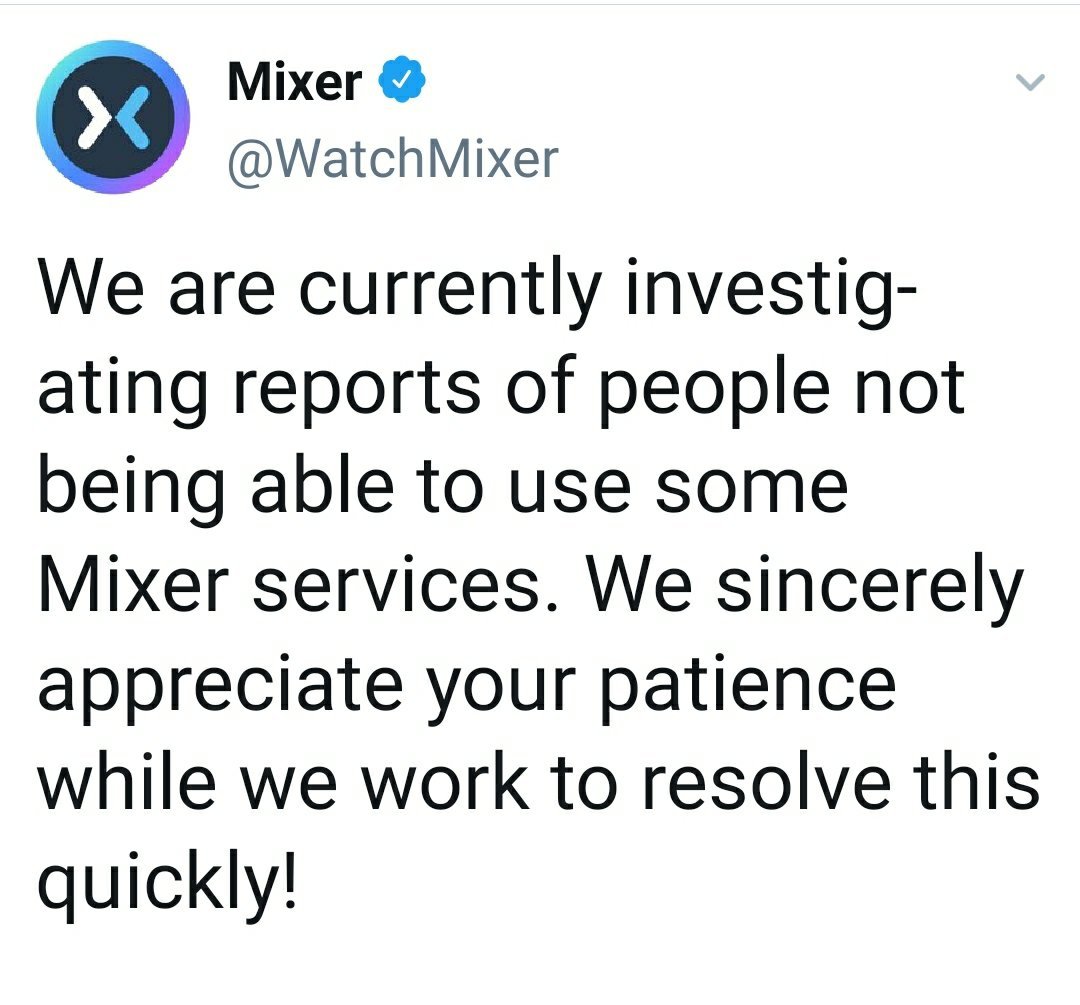 Rest assured, we are keeping a close tab on all the developments regarding this issue. Whenever any update or fix arrives for the same, we will update the column.