Minecraft just dropped one of the ambitious updates that features exciting new additions like mountains, dense forests, and an amazing soundtrack, along with various other features that we'll; be delving into it pretty soon. The open-world 3D simulated block game drew players to itself with the level of freedom it grants to players like creating your kingdom, building your SMP, securing resources, and crafting items along with having fun together with your friends in the multiplayer. The immersion is what makes Minecraft the most played game of all time.
The newest 1.18 update of Minecraft just dropped and we'll be taking a look at some of the notable features that improve upon the gameplay and several other things. Read on more to find out the list of features implemented into the game.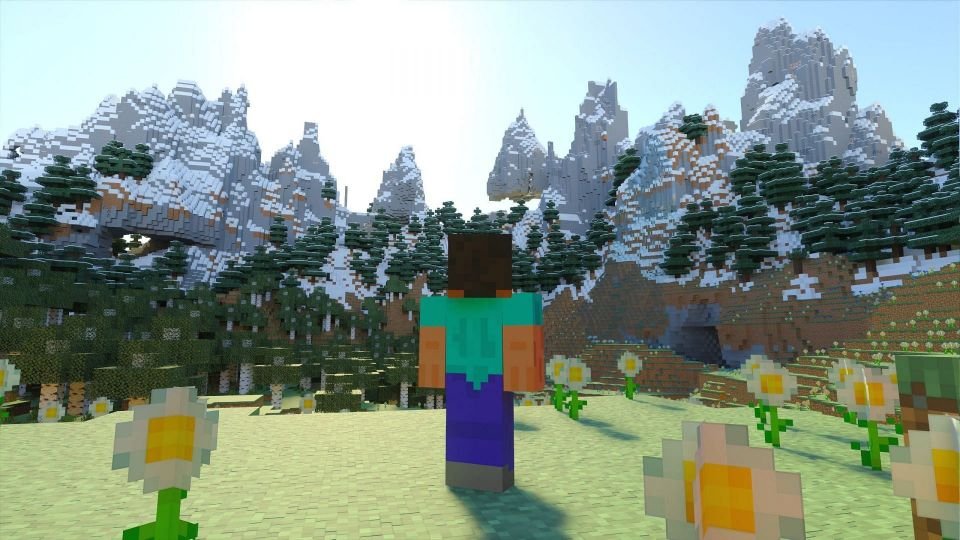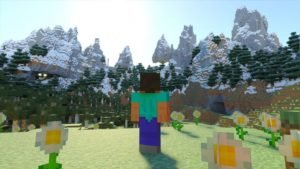 About 1.18 update of Minecraft
Given the scale of this update and the amount of newer content devs promised the fans, the Caves and Cliffs update is divided into two parts, one of which was introduced in the 1.17 update and the second part in the current 1.18 update. While the first update included newer mobs, newer items, and new blocks, the second update prioritizes changes to world generation like increasing world height, adding new mountains, caves, and exciting biomes.
Features in 1.18 update of Minecraft
Dripstone Cave
This is one of the most sought out features that the community wanted for a long time and Minecraft has finally made it available in the game. This cave biome has pointy rocks on both the ceiling and cave and is made up of granite, stone, and dripstone blocks. Another reason you'd definitely want to visit this biome is that the resources are abundant and is perfect for collecting.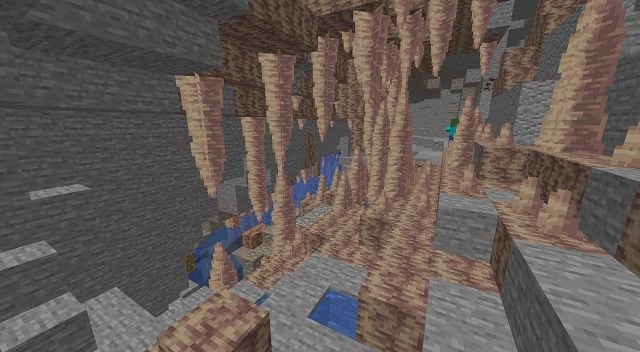 Lush Cave
One of the most beautiful biomes the game ever featured with lots of greenery in the environments with natural ambiance. You can find spore blossoms, moss blocks, and glow berries in it. Like other biomes, you can find various materials and resources like copper, coal, and other stone blocks.
Snowy Slopes
Another new gorgeous biome that's covered with a lot of snow and features steep mountain peaks. Unlike other biomes, it can trap you from within as the snow is layered on top of each other.
World generation
To further expand the world locations and terrains, Minecraft has overhauled the world generation completely. With this feature, the world of Minecraft can now have 384 blocks, both in the lowest and highest point. This will affect terrain and biomes to a greater extent.
Seed Generation
Unlike the earlier versions of the game, Minecraft in 1.18 update implements a random world number generator. It means that players will get random worlds each time from earlier.
Release Date of 1.18 update of Minecraft
According to the official sources, the latest 1.18 update will release on November 30, 2021, so make sure to download the update to enjoy what the game has to offer.
Mark your calendars, and start practising your awestruck gasps: Caves & Cliffs: Part II releases in all its natural splendour on November 30th!

↣ https://t.co/eiy1PSfC9M ↢ pic.twitter.com/MpB1QplXDp

— Minecraft (@Minecraft) November 17, 2021
This year's update of Minecraft is phenomenal and the best thing that happened for fans. Try out the 1.18 update.