Microsoft Windows 7 is one of the most popular operating systems for Windows. Windows 7 was first made available on October 22, 2009. Windows 7 Operating System was the successor of Windows Vista.
Microsoft Windows 7 brought the Glass Aero effect for the first time to the Windows platform and it became hugely popular among users. Windows 7 OS has functionality & support for both 64-bit & 36-bit processors.
Windows 7 was succeeded by Windows 8 in 2012. Windows 7 added many notable features. Among Windows 7's new features are advances in touch and handwriting recognition, support for virtual hard disks, improved performance on multi-core processors, improved boot performance, DirectAccess, and kernel improvements.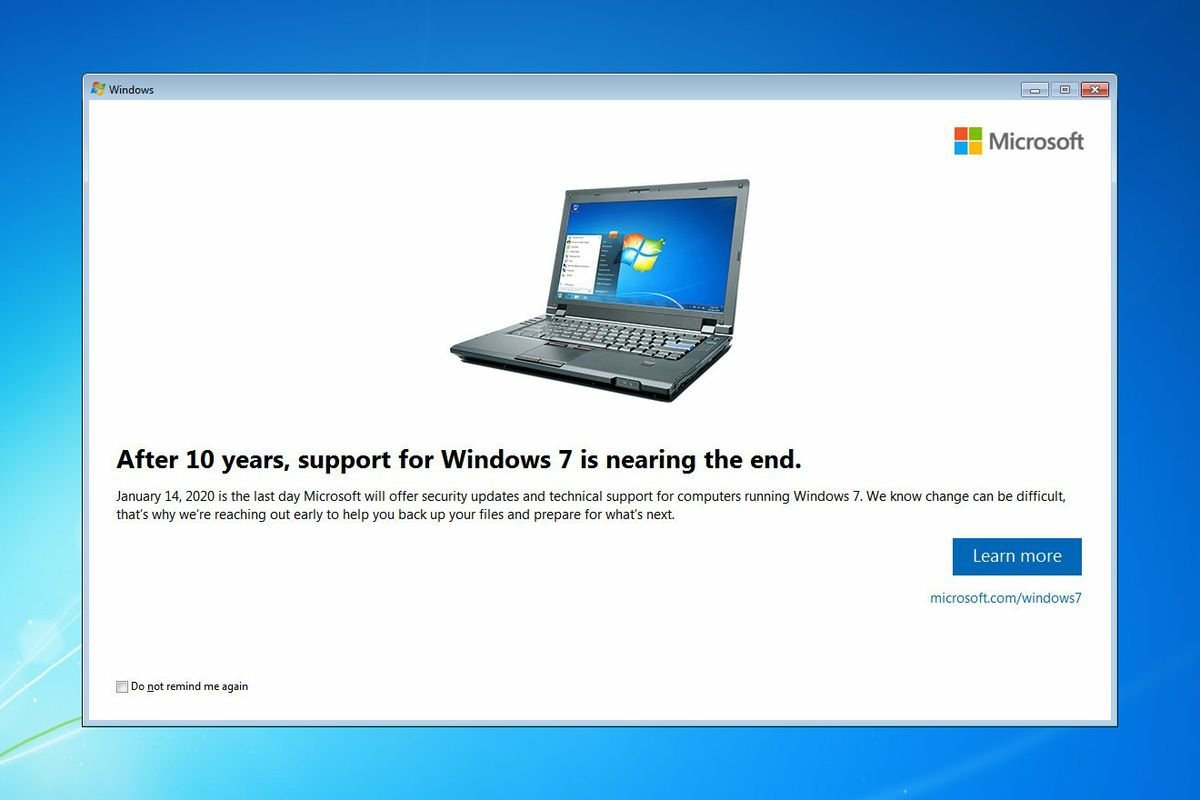 But there is sad news for Windows 7 lovers as the support of Windows 7 is closing on January 14, 2020. After January 14, 2020, Microsoft will no longer provide security updates or support for PCs with Windows 7.
Microsoft has recommended users to upgrade to Windows 10 to keep themselves secure from viruses& attacks. If you continue to use Windows 7 after support has ended on January 14, 2020, your PC will still work, but it may become more vulnerable to security risks.