MechWarrior 5: Mercenaries has recently been announced for Playstation, you can watch the trailer here, the game takes place after the third succession war, where a player begins as a rookie mercenary MechWarrior who was part of a mercenary unit which has since been demolished, players can accept contracts from various factions in the game during this time period, the campaign goes all the way up to the year 3049. MechWarrior 5 was originally released as an Epic Games exclusive on December 10, 2019. but later on, May 7, 2020, was made available on Xbox game pass for PC players, and on May 27, 2021, it was finally released on Xbox, Steam, and GOG. With the announcement trailer of MechWarrior 5 for Playstation, some fans have been wondering when the 6th title in the MechWarrior series is released? We will be giving our predictions regarding when MechWarrior 6 may be announced based on the information we can gather.
MechWarrior 5: Mercenaries is finally heading back to Playstation and will be available for players to purchase and play on September 23, 2021. The game has taken destruction to its maximum output, where you can level entire cities, and have to even manage the intricacies of running a mercenary company, from maintenance and acquisition of Battlemechs to hiring other mercenaries.
The game support co-op, allowing you to fight alongside your friends with a 4 player PVE co-op support.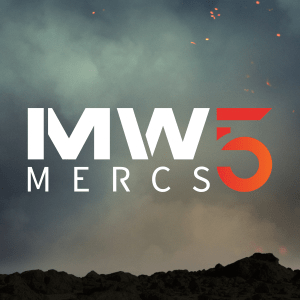 When will MechWarrior 6 release?
MechWarrior 6 has not been announced or teased by the developers of the MechWarrior series as of yet, hence we cannot give you a tentative date for when it may be released but if we think about it, the MechWarrior 5 title was released for all major platforms this year, with Playstation receiving a release on September 23, 2021, hence we will not be seeing a new title any time this year for sure.
The game also has a Hunter Booster Pack releasing in about 40 days.
MechWarrior games do not have any noticeable pattern when it comes to their releases, with MechWarrior 5 being released almost 6 years after MechWarrior Online, the title release previous to the game, however, if we look at the releases of MechWarrior 4, which was released way back in 2000, we notice that the title receive various sequels and DLC's, such as MechWarrior Vengeance in 2000 and then MechWarrior Black Knights, so we can see the MechWarrior 5 game to have the same form of releases, and maybe after a year or two years, we may see a MechWarrior 6.
For now, all we can do is wait and play MechWarrior 5: Mercenaries, the game has received great reviews from the community.