The Save File Deletion Bug of Maneater is still troubling many players. If you are also facing this issue, continue reading this article to know everything about this issue.
Tripwire Interactive's Maneater is an action role-playing game that revolves around a female bull shark who must evolve and survive in an open world so she can take revenge on a fisherman who disfigured her as a pup and killed her mother. Currently, this game is available to play on Microsoft Windows, Xbox One, PlayStation 4, Xbox Series X|S, PlayStation 5, and Nintendo Switch. Coming back to the topic, in this article we are going to discuss the Save File Deletion Bug issue of Maneater. So, here is everything you need to know about it.
Maneater "Save File Deletion Bug" Issue
Since the release of this game, the players have been facing the bug which causes the deletion of their saved game files. It is quite frustrating that how players complete the game and upgrade their parts, unlocks everything, and face issues due to this bug.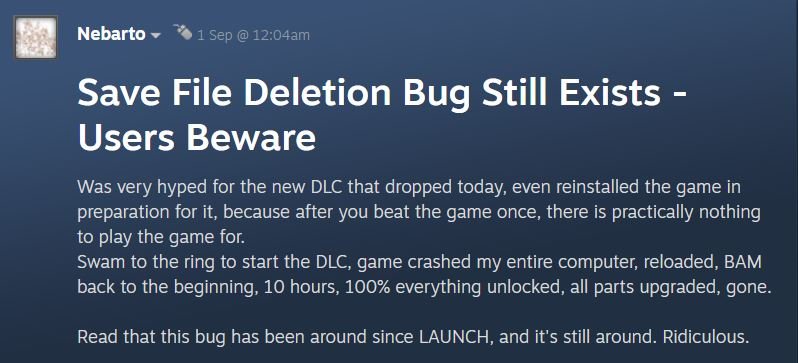 This time, after the release of the new DLC, the players are facing a full game crash leading to the disaster of deletion of all the files. To be specific, when a player is swimming towards the ring of the DLC, they are facing this crash. But, there is a piece of good news also. The developers of this game have clearly responded that they are investigating the root cause of this bug and will solve this as soon as possible. Although, some players also mentioned that if someone is saving their files using cloud saves, they are not encountering this issue.
So, this was all about the "Save File Deletion Bug" of Maneater. If you found this article informative, share it with your friends. To get the solution to this bug at the earliest, stay tuned to DigiStatement.
Read More:
Enjoy Gaming!!