Every gamer who has spent countless hours on online multiplayer games knows just how important it is to communicate with your teammate, as it can be useful to provide valuable info while in a match. Lost Ark is one of the most played MMORPG that features in-depth combat, an immersive world, and a variety of quests that can be played with friends and have fun sharing the special moments in the game together.
Well, every multiplayer game often runs into problems that make the game unplayable from the players. Errors like random lags, server disconnection, and lastly in-game audio and voice chat not working error could create a lot of problems for the players. If you've just started playing and having trouble with mic chat and audio not functioning in Lost Ark, we've put together a few methods that you can try to fix the audio issue in the game. Continue reading the article to know more.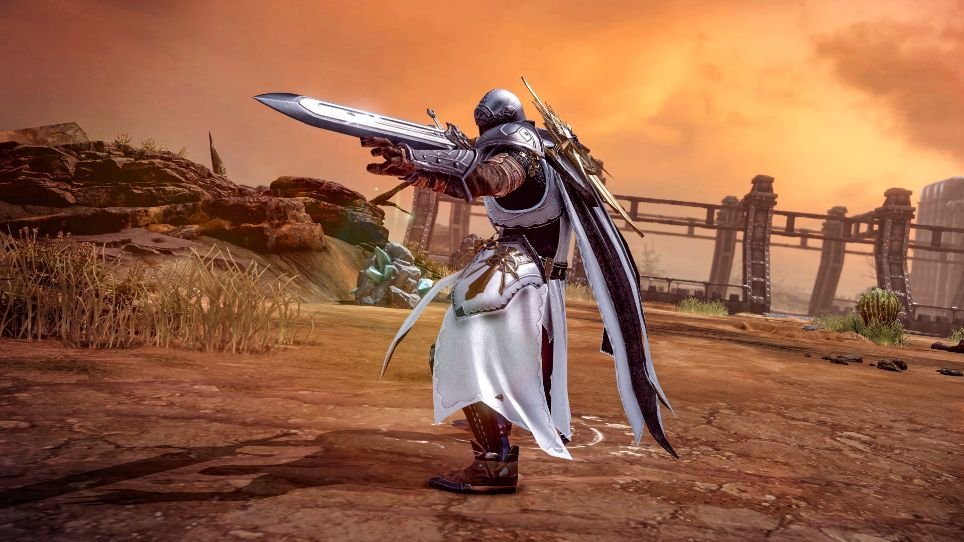 Voice chat in Lost Ark
As the game is MMORPG at its core, it features a diverse and alive world with thousands of players who log in to play the game and have fun doing so. You can talk to strangers about various things and if you hit it off, you can team up with them as well and go on adventures together. If you're in party with your friends, talking to them and having fun is what counts in Lost Ark, making the experience much more enjoyable. But, unfortunately, some players are unable to enjoy this feature.
How to fix Voice chat in Lost Ark?
If you're having issues communicating with your teammates in Lost Ark, here are a couple of fixes that you should try to remedy.
Check in-game settings.
Check the in-game Lost Ark settings to make sure everything is enabled there as the audio and mic not working might be because of that. Follow the steps below to fix the voice issue in the game,
Open Lost Ark and go to Settings. Now, head to the Audio Settings and set the volume slider to medium or slightly higher.
Scroll down until you see the Voice Chat menu. Set the speaker and mic volume to medium. Also, use the "Push to Talk" option to communicate with your party member. Apply the changes and restart the game for the settings to take effect.
Change Sound settings from Windows.
If the game is having issues with sound, then most likely the fault lies in windows sound settings that should be causing the issues in Lost Ark. Follow the steps below to fix it.
In the start menu, search "sounds" and click on Sound Settings after the result is displayed. Make sure to set both input and output devices to the main audio device. Set the input volume slider to 50-100% (user preference).
In the Advanced Sound Settings, click on the Input/Output option in the "Troubleshoot Common Sound Problems" option. Let it scan and if there are issues detected, it will be solved automatically by Windows.
Below the troubleshoot option, click on Volume Mixer and make sure Lost Ark is not muted by the operating system.
Sound control panel.
Just below the troubleshoot option, scroll down until you see "More Sound Settings" and then click on it. The Sound Control Panel will open up that displays which audio device is working and which is not. Make sure that your preferred input and output devices are enabled. Now, in the Advanced tab, set the default format to 44,100 Hz to 48,000 Hz depending on what's available to you. Also, make sure to enable two exclusive mode options that'll allow the game to change your input volume.
Update Sound drivers.
Sometimes the audio not working in the game might also be because of an outdated or corrupt audio driver in the system. So, to fix this, it is recommended to update the drivers as soon as possible. Here"s how you can update your Sound drivers.
In the start menu, type Device Manager and click on it.
In the Device Manager, look for the Audio inputs and Outputs option and expand it by clicking the downward arrow just on the left.
Right-click on the audio device that you prefer and select "Update Driver". Once the window opens, make sure to click on "search automatically for drivers". If there is a new driver available, your system will inform you. Download and install the driver at once and launch the game to see if it's fixed or not.
Perform Steam Integrity File Check.
If you've tried all of the methods mentioned above but the issue persists, then most likely your game files are corrupted. If you've bought the game from Steam, open it and go to the Library. In your game library, locate the Lost Ark game, right-click on it, and select Properties. Click on the local files tab and click on "Verify integrity of game files". This will scan and redownload the missing or corrupted game files which might be causing the issue.
We hope that you enjoyed reading this article, stay tuned for more updates about Lost Ark and other news at DIgistatement.