Lords of the Fallen was a disappointing release for many players. Although it's a good Soulslike title from a gameplay perspective, the optimization is quite bad. Most of these issues stem from UE5, but nonetheless, these problems need to be addressed as soon as possible. One of the more common issues that players seem to complain about a lot is the "controller/gamepad not working".
Well, the problem here speaks for itself. Some players are unable to play the game through their controller, while the keyboard and mouse seem to work just fine. While KB&M is certainly acceptable, for many, the controller is their preferred method of playing a game like this. And let's be honest here: Soulslike titles are more suited for controllers than kb&m. So, is there a fix for this issue? Continue reading for more details.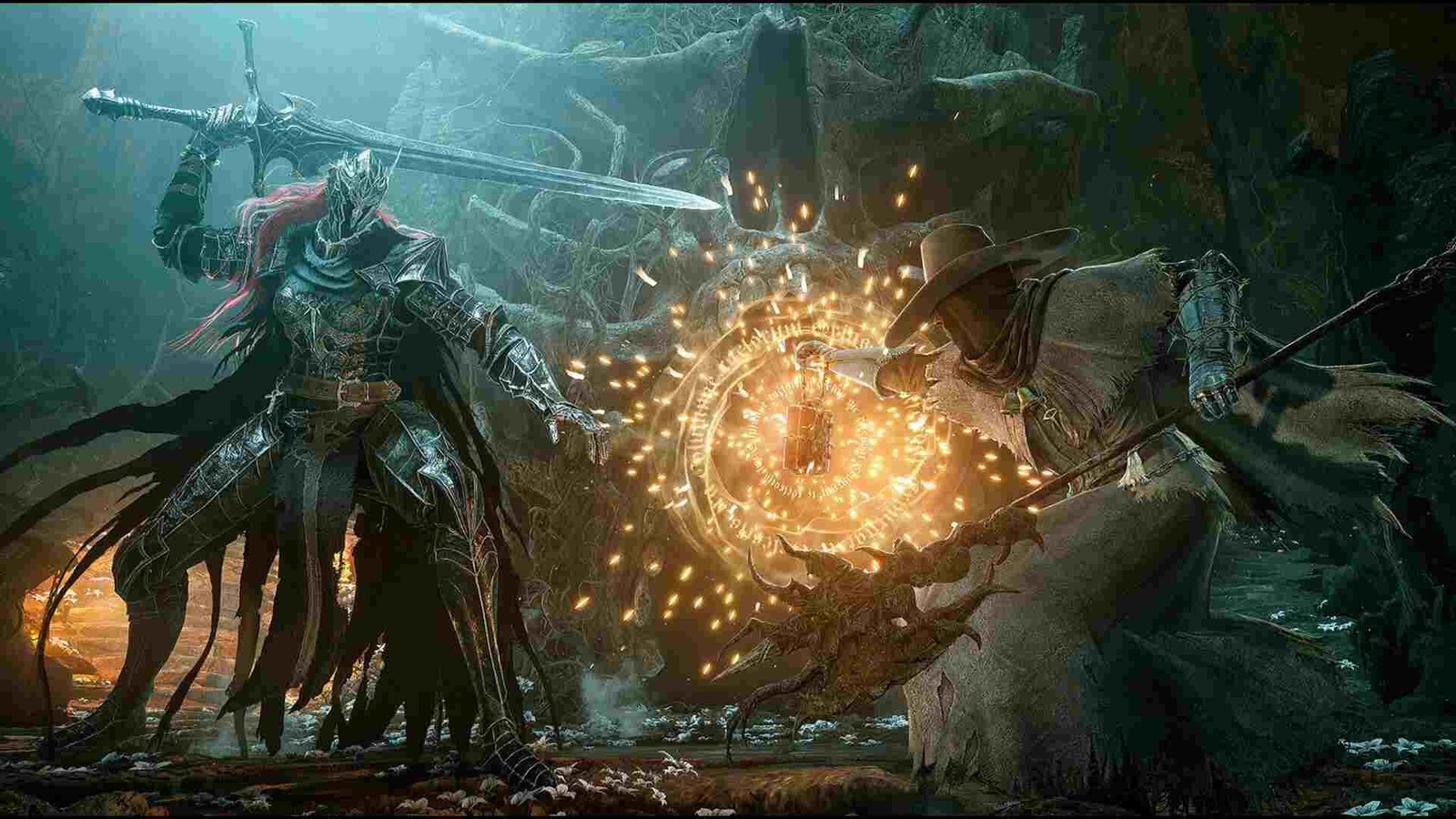 Lords of the Fallen (2023) Controller/Gamepad Not Working Issue: Is there any fix yet
Since the developers are yet to acknowledge this particular issue and release an official fix, in the meantime, you can try out the following. Don't skip the methods unless you have already tried a workaround.
Restart –
Sometimes a simple restart is just the thing you need to fix an issue. That's why it's always suggested to use this method before trying out other ones. So, you can start by restarting the game and then doing the same with your PC or console if the issue persists. If you are still experiencing issues with your gamepad/controller, switch to another workaround.
Connect another controller –
This one is mainly for those who have an extra controller lying around. Try connecting that extra gamepad and see if it works. If yes, then the issue here lies with your previous controller and not the game itself. If even the new one refuses to connect, then there are some issues that need to be sorted out with the game itself. Well, also make sure that only the controller is connected to your PC and other peripherals are disconnected.
Disable Steam Input –
As great as Steam Input is, it also tends to be a common culprit behind lots of controller issues. That's why it's better to disable it and then check whether the issue remains or not. For this one, all you need to do is head to Library and then right-click on the game. Select Properties > Controller. Take a look at the right side of the screen and choose "Disable Steam Input" from the drop-down menu. Now, if disabling Steam Input doesn't work, you can reenable it if you want.
Also, you can disable Steam Input globally, by going to Steam Settings > Controller. Now, toggle off every option starting from the Guide button focuses Steam to Turn off controllers when exiting Big Picture Mode. If this also results in nothing, you can reenable those toggled-off options as per whatever controller you are using.
Use DS4 Windows –
For the uninitiated, DS4 Windows is an application for Windows that you can use to connect and play with your DualShock controllers. So, if you've got issues with your PS controller, install and use it. As for players with other types of controllers, you will have to try out another workaround.
Switch to wired –
Players can also switch to a wired connection if the issue continues. Get the cable that came with your controller itself and plug it in. Switching to wired usually does the job, so give this method a try.
Enter Big Picture Mode –
You can also try entering the Big Picture Mode and then launching the game. Now, to do this, you just need to click on the monitor-looking icon located at the top right-hand corner, and Steam will switch to Big Picture Mode. Click on LotF, and then launch the game from there.
Add the game to Steam –
Players who have the game on Epic can add it to Steam and launch it from there. To do this, open Steam and click on the "Add a Game" option located at the bottom left corner of the screen. Next, you will be presented with three options to choose from: Add a Non-Steam Game, Activate a Product on Steam, and Browse the Steam Store for Games. Click on the first one and add Lords of the Fallen to the Steam launcher.
Disable Steam Overlay –
Steam Overlay is also something that appears to be a common cause behind a lot of issues. So, the best thing to do here is to simply disable it. Now, there are two ways to do this. The first one will globally disable this option, while the next one is limited to the chosen game only.
(Global method)
Open Steam and go to Settings.
Switch to the In-Game option, and on the right side, untick/uncheck the Enable the Steam Overlay while in-game option.
Finish the process by clicking OK.
(For a particular game only)
Open Steam and click on Library.
Find Lords of the Fallen and right-click on it.
Select Properties > General. Untick/uncheck the Enable the Steam Overlay while in-game option.
Click on OK and then start the game. Additionally, you should also disable other overlay apps too.
We hope that these workarounds fix the controller/gamepad not working issue in the game. If the issue is fixed, why don't you take a look at how to disable VSync in the game? And as always, keep following DigiStatement for more guides like this. Also, read: Lords of the Fallen (2023) Sunless Skein Key: How to Get and Find