Today, Riot Games has launched the closed beta of its new shooter game, Valorant. But due to the sudden rush of players, its servers got throttled. Riot Games support took the route of Twitter to convey this information.
Apart from this, another popular game from Riot is currently facing server issues. League of Legends players are experiencing login issues with the client & they have taken the route of Twitter to confirm the ongoing server issues. Have a look at a few complaints down below.
https://twitter.com/MrNight22_/status/1247671260022218752
@RiotSupport
It appears that the login-in servers are down again. It won't allow me to login in on your website, or the League of Legends server.

— Brandon (@Bran89c) April 7, 2020
@RiotSupport hey I'm having trouble logging in to league of legends. It just says that there is issues with your services. Is there any way to fix this on my end or is it a general thing?

— Logan Roe (@LoganRoeMusic) April 7, 2020
Riot official server status page also confirms that League of Legends is currently going through login problems on Windows & macOS. Have a look at the official status page info down below.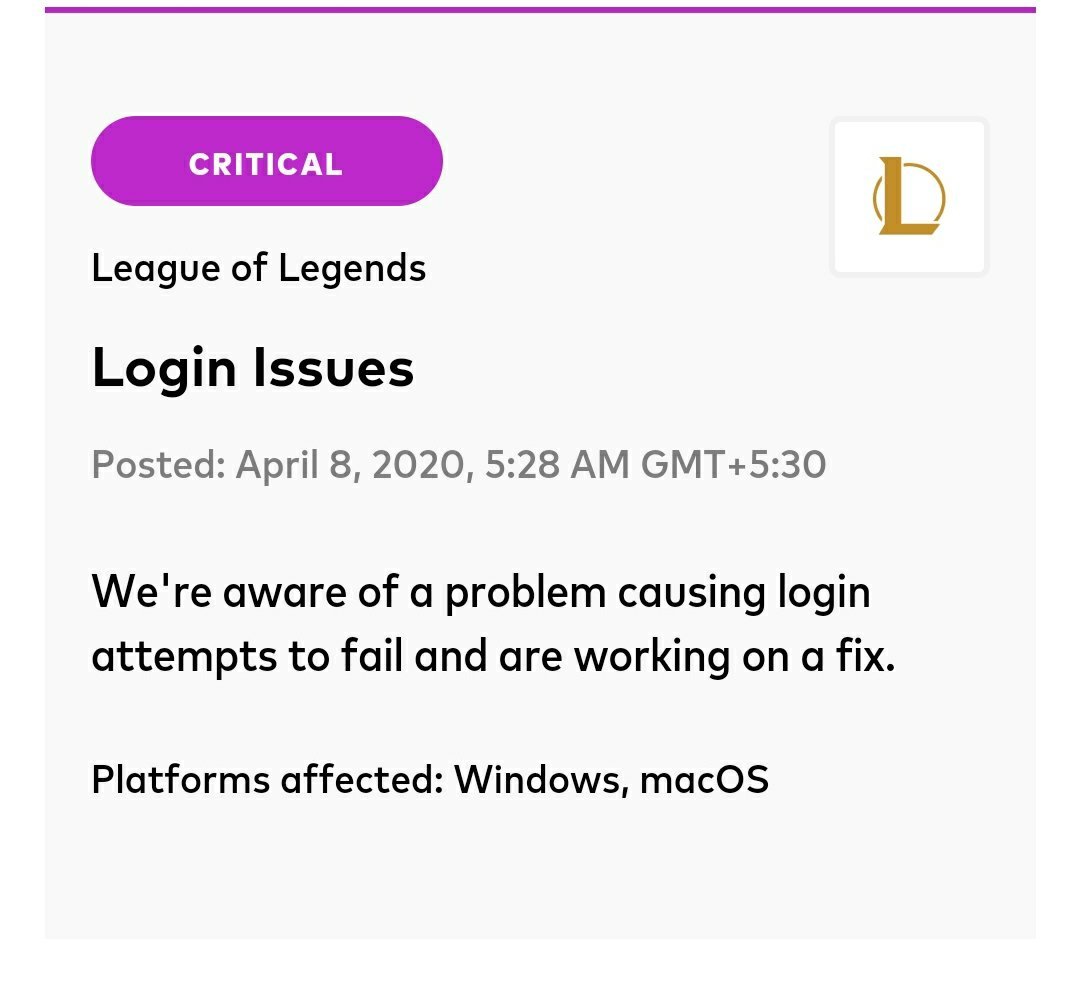 Rest assured, we are keeping a close watch on the current situation. Whenever any update will arrive regarding this issue, we will update the column.