Kaido is shocked because the nine Red Scabbard was able to pierce through Kaido's tough skin. He transforms into his Dragon form and will be fighting the Scabbards alone. This going to be so epic. Wano arc act III is about to be over. Everyone is ready for the battle, Act IV is going to start very soon.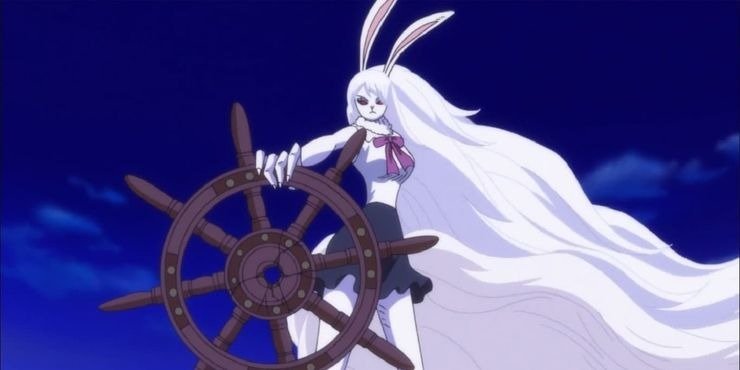 ONE PIECE CHAPTER 987 RAW SCANS –
In the last chapter, we saw how all the nine Red Scabbard attacked Kaido and the Calamities at once screaming 'Sunachi' remembering Oden. Their sword manages to pierce Kaido's skin even Kiku lands a hit on his hand. Kaido is shocked seeing they can do this, cuz the only person who ever had able to scratch Kaido was Oden himself. Kaido gets injured, Yamato tries to attack him but Ulti blocks it.
Luffy announces that it's a full-scale war and they will take out both Kaido and Big Mom including their armies. After fighting with the Scabbards Kaido sees Oden's will in them, so he will take them on all together. Law, Zoro, and Kid will be joining the main forces soon. Marco will be fighting Perospero as they both arrived at the castle at the same time. On top of all these, it's a full moon that means all the Minks can activate their sulong forms. We all have seen Carrot's sulong once, we know how powerful that can be.
THE ONE PIECE CHAPTER 987 RELEASE DATE –
The latest chapter released on the 2nd  of August 2020. And since it was on a break, the next chapter is scheduled to release on the 10th of August 2020 on the official sources like Viz.com.
Regularly visit our website to keep track of updates and schedules regarding the manga. We will update you if any changes take place.
Also, we, here at DigiStatement, do not support any kind of illegal sources. We encourage you to read the chapters from official sources only if possible.
WHERE TO READ ONE PIECE CHAPTER 987 –
You can read the latest chapter of One Piece online as soon as they are released on VIZ media and Shueisha's manga plus official websites and Apps. Note that the raw scans for new chapters are usually released 2-3 days in advance. So make sure you read your manga from the official websites as this will help the manga creators.