Kundali bhagya written episode of 27th February 2020: the episode starts with Mahira and Sherlyn who are planning a way out to use the truck driver against Preeta. At the same time, Shristi arrives at Luthra's house to meet Preeta because she was worried about the police thing. Mahira and Sherlyn help the truck driver to escape from Luthra's house but the next morning Rishab notices the truck driver with Sherlyn and Mahira but Sherlyn notices that Rishab has seen them but still asks the truck driver to run away.
Meanwhile, Karan also comes there and Rishab and he both runs behind him in order to catch him and get successfully do so. When they held him and asked him what is the truth the truck driver confessed his crime and told them that someone has given him money and asked to kill Preeta. However, he also says that both Mahira and Sherlyn were stopping him while he was trying to escape from the house.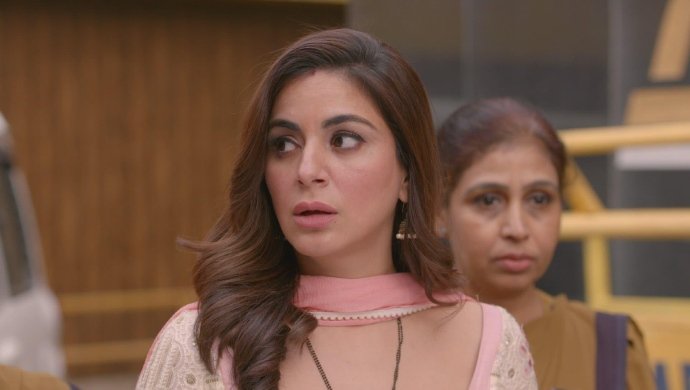 Karan asks him to tell the name of the person who has told him to kill Preeta but without saying anything the truck driver tries to run away but suddenly police arrive there and arrest him. Police also say that along with him they will have to arrest Preeta and Luthra's family as well. Because they have helped Preeta to hide in their house which is a crime. But Preeta handles the situation and says that they have no clue about me that I'm hiding here so don't arrest them just arrest me.
Now Rishab is angry and asks Sherlyn to show him the video but she did not show him the video and asks him to trust her. But this time Rishab did not believe her and refused to accept her answer. Then Sherlyn says that she will see him court itself. Both Karan and Rishab along with Rakhi reach the court where they see Preeta. Sarla and Shristi were also there, Karan thinks that Sarla is still angry with him. They both meet Preeta and tell her not to worry about anything. Everything will be fine.
In court Preeta's lawyer shows new evidence to the court. He calls the police inspector as a witness and he says that he has arrested the truck driver who has admitted his crime that someone paid him to kill Preeta. Again the Lawyer calls Shristi as his second witness and she says that the video which was shown earlier in the court was fake and shows the real and actual video to the court. And in that video, it is not that Preeta is pushing Mahira and hence the judge declares Preeta innocent and sets her free from jail. Later Karan tells Rishab that something is wrong with Sherlyn she has definitely tampered with the video. Rishab is disturbed by hearing this.
Now how he will react to it you will have to see the next episode.