One of the most popular dance rhythm game, Just Dance 2020 is currently down & not working properly for many users. Connectivity & server issues have been reported by many players.
Well, if you are on the same boat, fret not, as many other players are currently experiencing similar problems. The issue is widespread & has also been acknowledged by Ubisoft.
The official statement from the Ubisoft reads as follows: We're aware of the issues affecting connectivity in #JustDance2020 and other #JustDance titles and are working towards resolving these ASAP.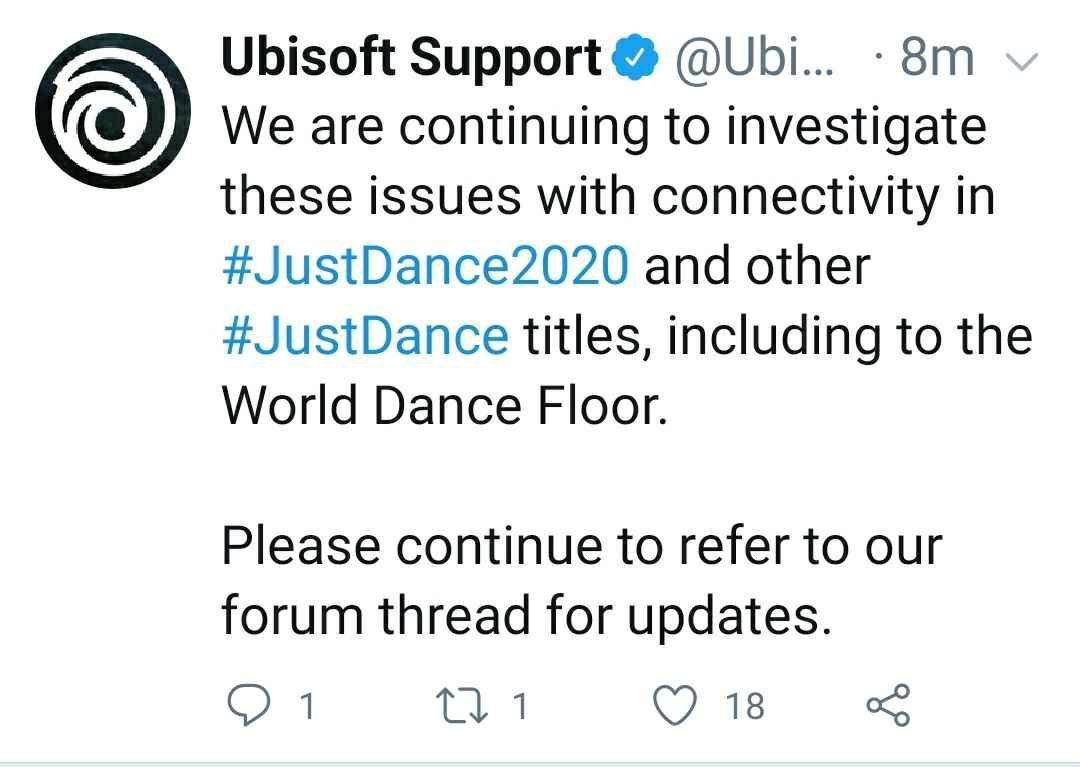 Well, it is currently unclear, how much time will it take to resolve these connectivity issues. But we are keeping a close watch on all the developments & will update you with more information whenever it arrives.
Speaking of the game, Just Dance 2020 is available on all the major platforms including Playstation 4, Xbox One & Stadia. In the game, players are required to mimic the on-screen dancer's choreography to a chosen song using either motion controllers or the game's associated smartphone app.