Jurassic World Evolution 2 is an upcoming management simulation game from the developer studio, Frontier Developments. The game is set to release on November 9, 2021, for various platforms. The different platforms include PlayStation 5, PlayStation 4, Xbox One, Xbox Series X|S, and also on Windows PC. The game is a direct sequel and continuation of the story of the first game.
Jurassic World Evolution 2 Overview
The game is a direct sequel to Jurassic World Evolution (2018). Jurassic World Evolution 2 is a management/business simulation game. Likewise, the main task of a player in the game is to build and manage a prehistoric Jurassic World theme park. The game is an expansive game adaptation of the franchise. It has many features that are unique to the Jurassic franchise. The game features 75 prehistoric species for players to take care of and grow in their park. Players run the theme park by displaying the various dinosaurs for the view of visitors.
New Features in Jurassic World Evolution 2
The upcoming game features a dynamic territory system. The AI for the different species and their behavior is more complex than the previous game. The different species of animals combat against one another for resources. In comparison to Jurassic World Evolution, the upcoming game features more complex behavior patterns for the prehistoric species, which will now hunt in packs and interact with other species more frequently and realistically. The herbivorous species needs to be fed by growing plants using the revamped terrain tool for planting.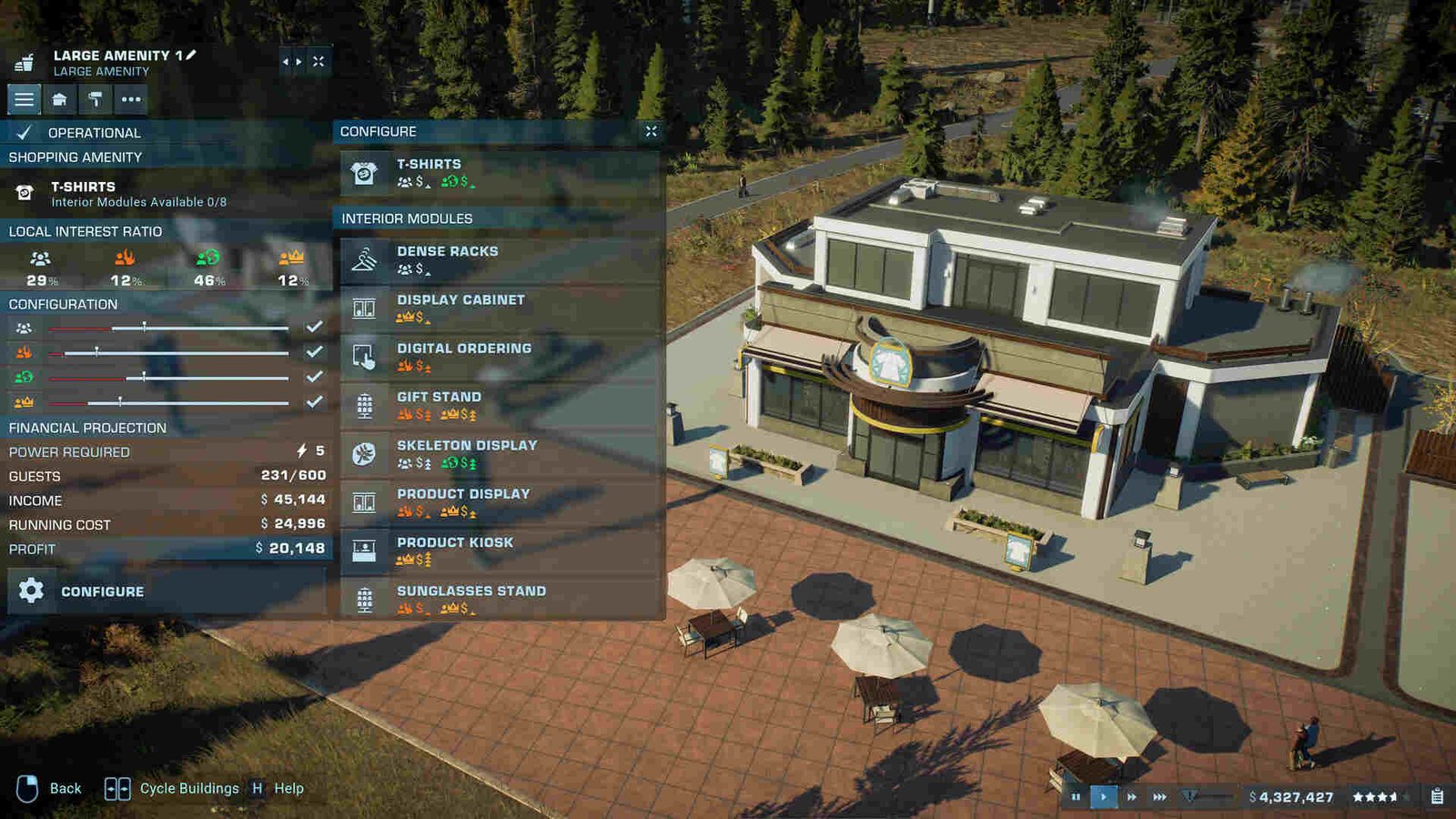 The first game takes place in an archipelago while the follow-up takes place in the outside world and also features various biomes such as forests and drylands. The maps in Jurassic World Evolution 2 are significantly larger than in the first game. There is a campaign mode that takes place after the movie, Jurassic World: Fallen Kingdom, a "Chaos Theory" mode that is a nostalgic return to key moments in the franchise. Jeff Goldblum and Bryce Dallas Howard from the movies return to provide the voice for Ian Malcolm and Claire Dearing respectively in the game.
Dinosaur Breeding Feature in Jurassic World Evolution 2
There are some features missing in the upcoming game. Likewise, one of the main features missing in the game is the breeding feature. Dinosaurs will be obtained in various ways but not through breeding. This has been extracted from a reply from the official Twitter handle of the game:
Hi there Hammer! We don't have anything to announce about dinosaur breeding in Jurassic World Evolution 2, sanctioned or otherwise. There are different ways to have more dinosaurs added to your parks, but breeding is not one of them.

— Jurassic World Evolution 2 (@JW_Evolution) September 14, 2021