Coincidentally or not, Samsung and Google have been rolling out the June security patches to their devices simultaneously. While security updates don't bring much of the changes or features like other major upgrades, these are pretty essential for smartphones. Security updates are vital, and they ensure that the devices run well over time. So, on the first day of the month itself, Google and Samsung have rolled out the June security patches. A bunch of Pixel devices starting from the good old Pixel 2 all the ay up to the Pixel 4 XL now have the latest June security patch. Samsung devices like the Galaxy S20 series and the Note 10 series also now have this latest patch.
The interesting part is when we talk about Google's security patch. Well, though it is a security patch the update also brings a bunch of fixes. Apart from that, Google is also dropping some cool features to Pixel devices with this update. Isn't that cool? Like, how often do you get new features and improvements with a security patch?
Pixel devices getting June security patch with fixes and new features
To start the naming, Pixel 2, Pixel 2 XL, Pixel 3, Pixel 3 XL,  pixel 3a, Pixel 3a XL, Pixel 4 and the Pixel 4 XL are all those devices receiving the June security patch. Google is delivering a bunch of fixes for all these Pixel devices. These updates are currently rolling out and will soon be hitting your device. That however depends on the carrier and the model of your device. Google further says that Pixel devices on the T-Mobile network and Google Fi will have to wait until 4th June to start getting the updates.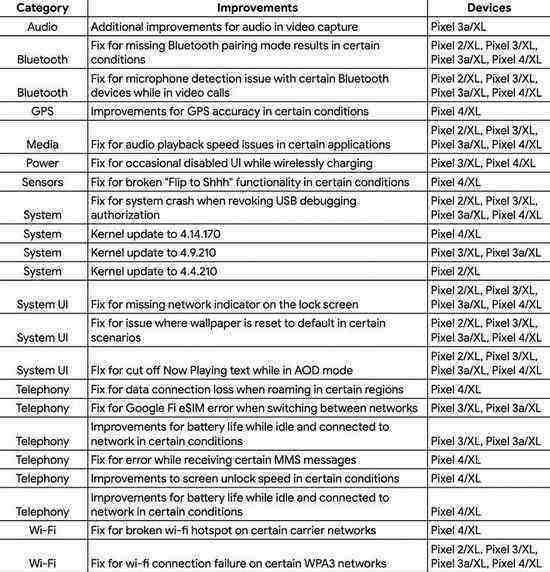 These updates also update the kernel of some of these devices. Apart from that, there are fixes for Bluetooth, WiFi, GPS, Audio, Sensor issues, and whatnot. There are a lot of other system fixes as well. Given below are the complete details of all the major changes that these updates bring. You can check out what's new for all the Pixel devices getting the update from the table given above.
These are the build numbers of the latest firmware that the update brings for all the Pixel devices respectively. The Global variants have different build numbers than the Telstra ones as you can see below.

Build Number for June Security Update

Build Number (Global):

Pixel 2 (XL): QQ3A.200605.001

Pixel 3 (XL): QQ3A.200605.001

Pixel 3a (XL): QQ3A.200605.002

Pixel 4 (XL): QQ3A.200605.001

Build number (Telstra):

Pixel 2 (XL): QQ3A.200605.002.A1

Pixel 3 (XL): QQ3A.200605.002.A1

Pixel 3a (XL): QQ3A.200605.002.A1

Pixel 4 (XL): QQ3A.200605.002.A1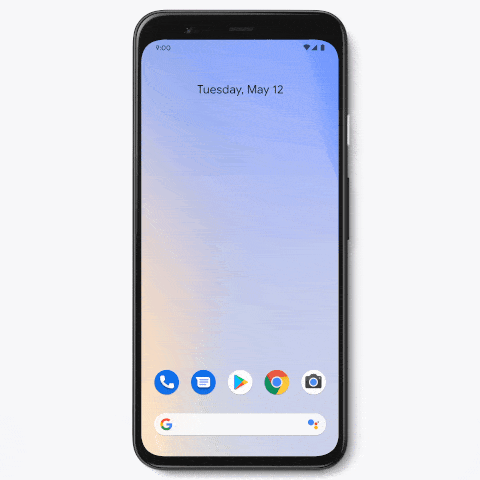 Apart from all these major changes and improvements, this update also brings some of the cool Google feature drops. This is indeed the third Pixel feature drop from Google. The most notable new features include Adaptive battery enhancements, Bedtime feature in Google Clock, Car Crash Detection, Google Recorder, and Google Docs integration with the new Google Assistant, and some new Personal Safety features as well. Isn't that cool? This makes it seem like this is not just any other security update but indeed is a major update for Pixel devices. Here is the list of all those devices that are getting these features. You can see that not all the devices are getting all these features.
Look out for these new updates hitting your devices and update it soon to enjoy all these new features and fixes along with the latest June security patch, of course. If you haven't already received the update, there's nothing to worry about. You will soon be receiving the update within a couple of days.
Stay tuned for further updates on Google Pixel June security updates and more such related content. Also, share this article with all those Pixel users out there.