From Bulgarian video game development studio, Haemimont Games comes the latest mainline entry into the Jagged Alliance series. Simply called Jagged Alliance 3, the game officially launched on July 14, 2023, for Windows. It's a big deal for Jagged Alliance fans, as the last mainline game, Jagged Alliance 2, was released back in 1999. Ever since then, the series has survived on spin-off titles. But now that the third mainline game is here, Jagged Alliance fans can rest easy. Reviews of it have been very positive, with critics praising its combat and overall gameplay design. All in all, Jagged Alliance 3 has been a success for Haemimont Games. Now, as with all newly released games, there's a lot that players don't know about. And so with this guide, we will help you get the Confidante Rifle in the game.
Equipment or weapons are quite important if you want to survive the unending horde of enemies you will be facing in the game. Trust us! You will be looking at the "Game Over" screen a lot if you are not equipped with some good weapons. And the Confidante Rifle, in this case, is certainly something you should get. It's a pretty unique weapon, though, since you can't just stumble upon it during normal mission runs. And that's why we have prepared this guide for you. Well, by the end of this guide, you will have everything you need to know about getting the Confidante Rifle in Jagged Alliance 3.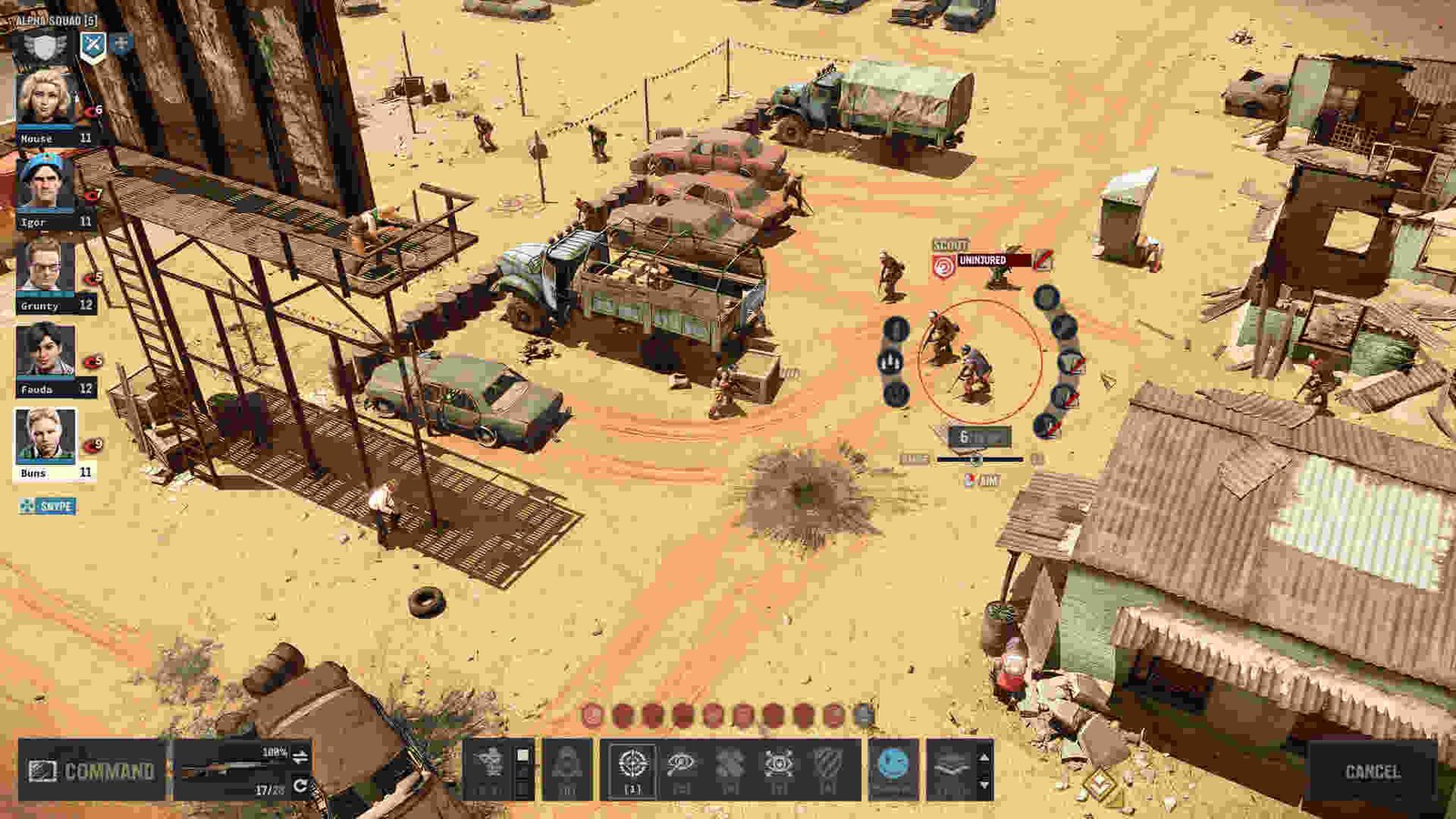 Jagged Alliance 3: How to get the Confidante Rifle
The Confidante is a great weapon for players who want to just steamroll through multiple enemies without having to worry about shooting costs. It boasts some impressive base stats, as you can see below –
Damage – 43
Attack Cost (Single) – 4
Range – 18
Crit Chance – 6
Aiming Bonus – 5
Armor Penetration – None
In order to get the Confidante in Jagged Alliance 3, first you need to head over to the Ernie Village. In the village, you will find a number of NPCs with whom you can interact. For now, ignore all of them except for the one named Martha. Go and talk to Martha, who will give you a mission on which you will need to find her husband.
To complete the mission, go to Emerald Coast, located in Sector I3. Defeat the Legion enemies there, following which you will get to rescue and meet Herman. Disarm the mine under his feet, and then go back to the village once you have talked with Herman. Back in Ernie, you will be given a choice on whether to tell Martha the truth or remain silent. Now, we would love to explain what the truth is, but that would count as a story spoiler, and we don't want to ruin your fun.
So for the purpose of this guide, we won't be revealing any more details about the story. Anyway, coming back to the topic, when given the choice to tell the truth, just choose to remain silent. Later on, go and meet Herman, who will hand you some loot, including the Confidante. Do note that if you choose to tell the truth, you will not be able to get the rifle. That said, we hope you find this guide informative. And, for more guides like these on Jagged Alliance 3, don't forget to bookmark DigiStatement. Also, read: Jagged Alliance 3: How to Get Legendary Mercs?