Stray Blade is the upcoming action RPG game currently under development by Point Blank Games and is ready to be published by 505 Games. This game was announced in August 2021 through an announcement trailer, and at the end of the announcement trailer, we get to see the platforms on which it will be launching. As Nintendo Switch was absent from the list of platforms, many game fans wonder if there is a Stray Blade Nintendo Switch Release Date? If you are also having a similar question in your mind, continue reading this article till the end.
In Stray Blade, you assume the role of a rogue adventurer who is supposed to explore the history of the ancient Valley of Acrea with his companion, the Xhinnon wolf Boji. While exploring this land, you also die once but are brought back to life on a condition that bound you only to this land. To get free from this obligation, you will fight with all you got and make this land free from the shadows of the old era. Coming back to the main topic of this article, here is everything you need to know about the release of Stray Blade on the Nintendo Switch platform.
Stray Blade on Nintendo Switch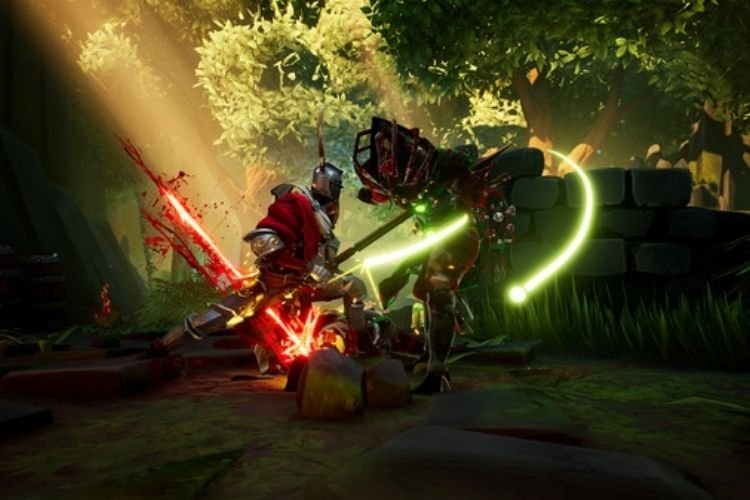 Whenever we think of playing our favorite game on the go, that too on a powerful console, the one thing that strikes our mind is none other than Nintendo Switch. It is the first hybrid and one of the most popular video game consoles in the world. It is always preferred by the gamers who love playing games on a handheld device that you can carry everywhere. But unfortunately, the game fans will be disappointed to know that Stray Blade is not released on this platform. As of now, the only platforms that are revealed for Stray Blade are PS5, Xbox Series X|S, and Windows PC.
Are there any chances for the same in the future?
Honestly, there are very narrow chances that we will be seeing an update in the platform list of this game. Had 505 Games thought of releasing it on Nintendo Switch, they would have already announced it with other platforms. But, this world is full of uncertainties. So, if developers announce anything related to this game's release on Nintendo Switch in the future, we will surely update you with the same.