Football Manager is the brand new title that has been introduced recently by the developers, Sports Interactive, and publisher, Sega. Currently, this game is available for early access for PCs and has been receiving very positive reviews from critics. Based on the reviews, this game is expected to get boosted sales after its launch. FM 22 is featuring over 500,000 underdogs and many other famous players from over 123 popular leagues of the world.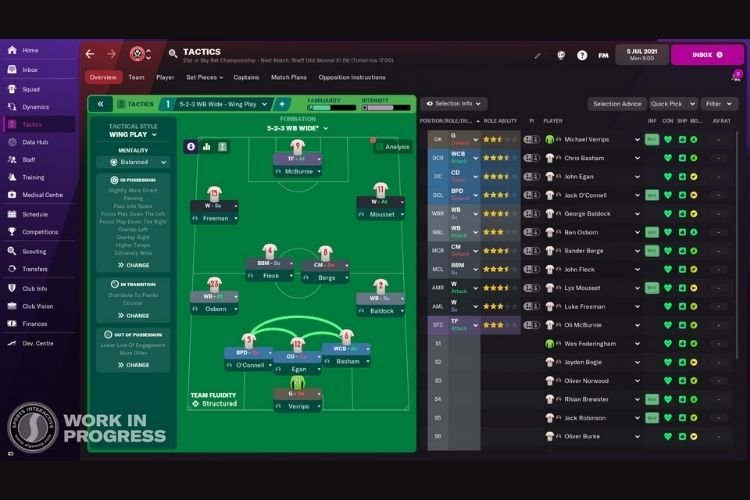 However, this game is currently available for Early Access on PCs only, and therefore, many game fans are wondering that "Is there a Football Manager 2022 PS4, PS5 & Nintendo Switch Release Date?" If you are also having a similar question in mind, continue reading this article till the end to clear your doubts.
FM 22 PS4, PS5, Nintendo Switch Release Date
If we talk about the release date of Football Manager 22, as of now, the only release date that is out is for macOS and Microsoft Windows as 9th November 2021. Talking about the other platforms on which this game would be launching, they are Xbox One, Xbox Series X|S, Android, iOS, Xbox Game Pass, and Nintendo Switch. As of now, FM 22 is not released on PS4 or PS5. So, there is no release date for these platforms as such. 
But, if we talk about the other platforms, the FM 22 mobile versions and FM 22 Xbox Edition will be out on the same date which is not announced yet. The Football Manager 22 will also be coming on Xbox Game Pass on a similar day. So, if you are a subscriber of Xbox Game Pass, you will be enjoying this game for free through Xbox App.
On the other hand, the FM 22 Nintendo Switch version is scheduled to release at a later date than that of Xbox Edition and Mobile Edition. However, the date of the Nintendo Switch version is also not announced. Moreover, the release on all these platforms is expected soon from their side. 
So, this was all about the FM 22 PS4, PS5, and Nintendo Switch release date. If you found this article helpful, share it with your friends.
Also, read: Football Manager (FM) 2022 Missing File Privileges error: How to fix it?