SnapTravel refers to an online search engine and it sends hotel deals on the basis of your needs instantly. The secret of this speed is a bot just like the ones that sends shipping details and boarding passes through Facebook Messenger. But the secret behind SnapTravel's ease is that it uses real people for guiding the process and also to get you an upgrade. It does hotel searching for individuals on the basis of their travel dates and desired location and sends the three best deals. It shows how much an individual has saved in comparison to other sites and the hotel's TripAdvisor rating if you see the results on the site.
SnapTravel website has claimed that hotels sell unsold inventory to Priceline and Hotwire as the prices are too low to be shown to public. SnapTravel allows you to book the same rates without the requirement to guess the name of the hotel because the discounted price is not shown publicly when you book on a private chat. For using SnapTravel, you just have to enter the date and location in the search tool and select a contact method like Facebook Messenger, SMS or Slack. For now, the best user experience is on Messenger. After you enter the information, the results will appear and you can include special requests directly with the chat window or click on 'Filter Results' to refine the needs and see a map of the hotels.
Despite being so useful and popular, there have been many discussions on whether SnapTravel is legit or not. Users have explained their experience with SnapTravel on Reddit and a lot of things have come up. A user has said that it is a fraud as it uses stolen airline miles to book tickets. Another user said that he was using SnapTravel for the first time and he was advised to call the hotel for booking confirmation but the hotel was not able to find one. On the other hand, his confirmation email said that he doesn't need to confirm the booking as it is already guaranteed.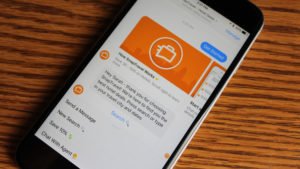 One more user said that he booked a night at the Hilton in Chicago. When he arrived, they didn't have his reservation. Later he was assured by SnapTravel that they would forward his reservation before checking out but this didn't happen. The customer service told him that they cannot guarantee that the rate will be honored and the user has also mentioned that you need to book 48 hours in advance because it is the time required by SnapTravel to process the reservations. Also, someone who works at the front desk of a hotel in a tourist area in the US has said that they have been forced to turn away multiple guests at their property after people book and pay with SnapTravel and the ones who had their reservation ended up being a victim of other problems.
There are other popular sites trending over the internet today if you want to book a hotel for your holiday. This also includes SnapTravel. There is no doubt that people have experienced something bad when they have used this service and on the other hand, there are some who were happy with SnapTravel. So, there is no direct answer to whether SnapTravel is legit or not but it is better to prefer other well-known and trending websites before using SnapTravel.