Note: We are updating this post continuously. New updates are being added at the end.
---
iCloud, an online storage and backup service by Apple is currently facing an outage at many locations. Speaking of iCloud, lets users to store information including e-mail, contact and calendar. They can also synchronize this information between multiple supported devices and computers.
Many users have taken the route of of Twitter to express their concerns and ongoing issues have a look at some complaints down below.
@AppleSupport icloud web-apps are not working, when i add list in iPhone and refresh the web even after few hours it does not show in icloud web..can you guys improve icloud web apps because at work we need to use windows. Thanks

— Gayan Kalinga (@bg15407) December 24, 2019
Also a popular outage tracking website Down Detector confirms that there are some technical glitches with iCloud right now.
Outage Start Time
Issues with iCloud started at PST 18:30
Any official word on the matter? No, not yet. We're not able to obtain a word from the official service channels or their social media handles.
Rest assured, we're keeping a close eye on all related developments, and will update the story with relevant info as and when we come across any. So in case, you're encountering the issues discussed here, stay tuned for updates.
---
Update 1
Apple Official status page confirms the issues with the following
1) iCloud Backup – Issue
2) iCloud Bookmarks & Tabs – Issue
3) iCloud Contacts – Issue
4) iCloud Drive – Issue
5) iCloud Notes – Issue
6) Photos – Issue
Have a look at the official status page down below.
Check official status – Here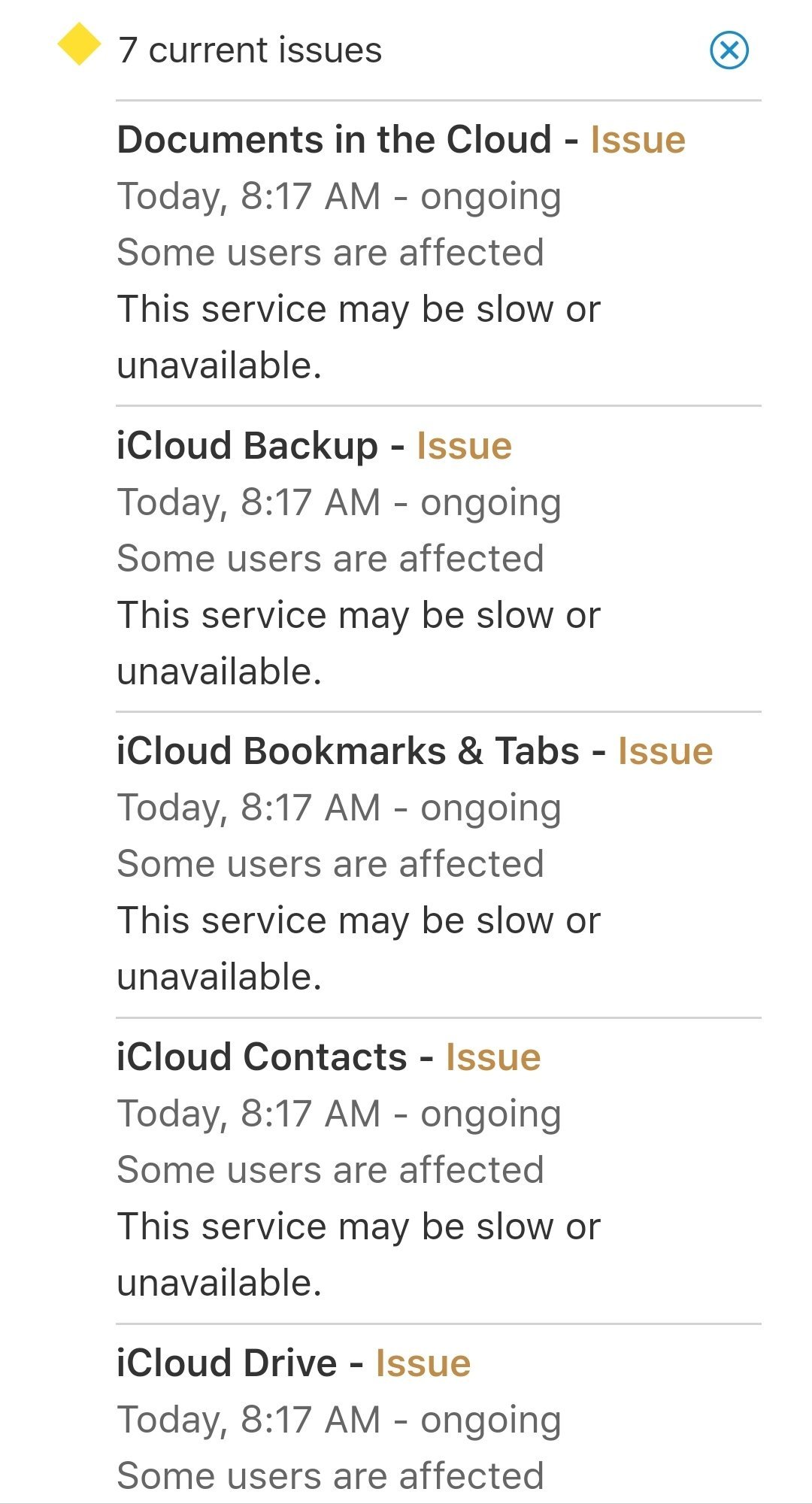 ---
UPDATE: 25 December.
icloud is down again.
Outage Time : icloud is having issues since 9.57 Am EST.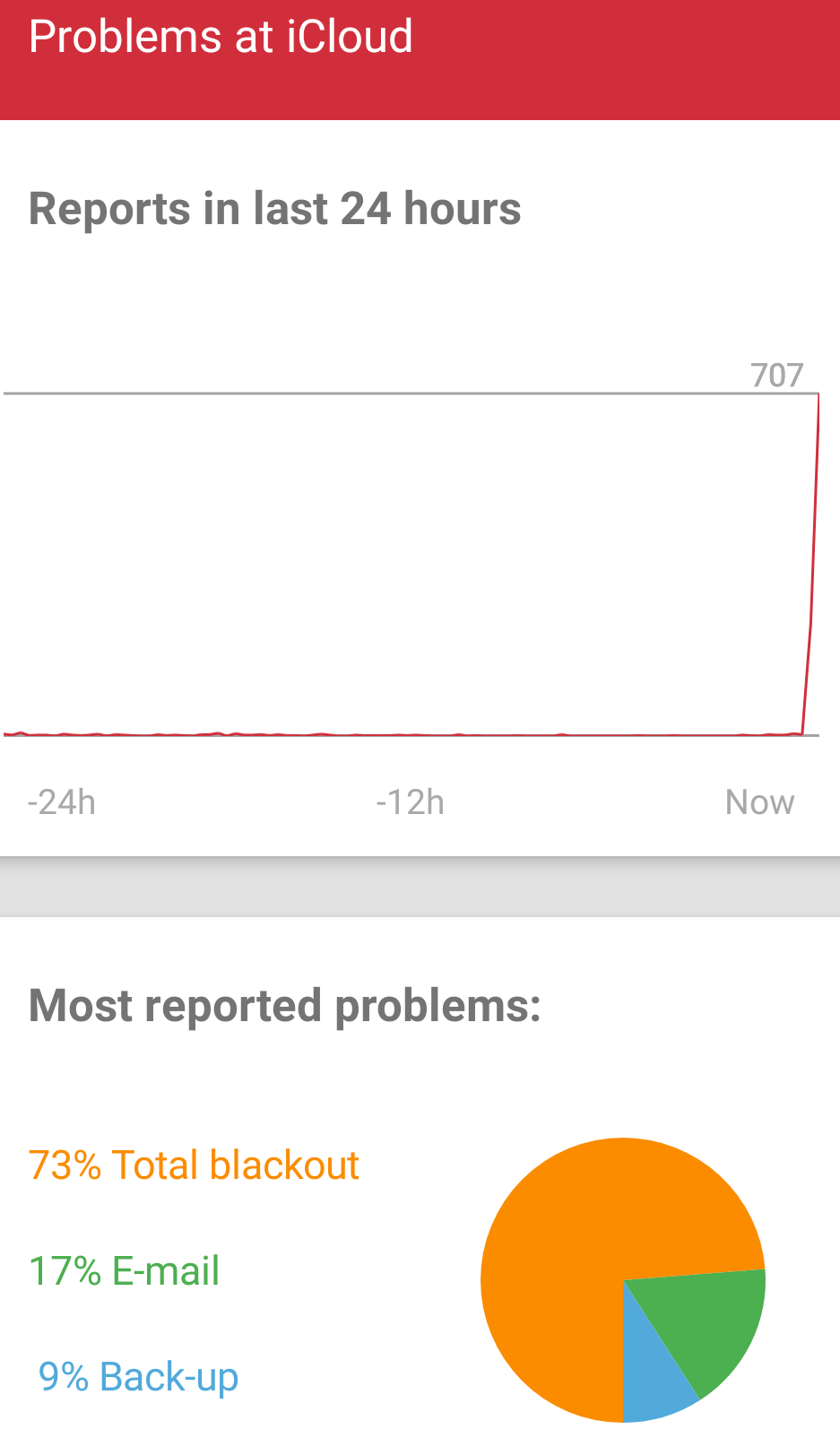 check out some of the tweets by netizens.
The official status page also says an issue with 9 Apple services.
Check official status – Here