Note: We are updating this post continuously. Check out the new updates at the end.
---
Hulu, the company which offers a streaming video service as well as video on demand is currently facing an outage in many locations. Many users are currently experiencing connection issues & not been able to watch live streaming.
So, if you are trying to access Hulu and it is not working for you, fret not, as you are not alone. For many users Hulu streaming is not working. Have a look at complaints from a few users which confirms the same.
Is Hulu down for anyone

— Bracco1995 (@Mtbracco1995) December 19, 2019
@hulu_support nothing is working. Not live. Not on demand. Dropping Hulu

— Maureen ouellette (@Maureenouellett) December 19, 2019
Anyone else's @hulu not working ?

— Susie 🖤 (@sushierolls) December 19, 2019
@hulu @hulu_support What is going on? You raise our rates and now your not working? Why do we pay all this money for a service that is not working? #Hulu #hululivedown

— Michael Flory (@mflory33) December 19, 2019
An outage tracking website, Down Detector also shows the report of outage in some locations. Have a look at Down Detector outage map & report down below.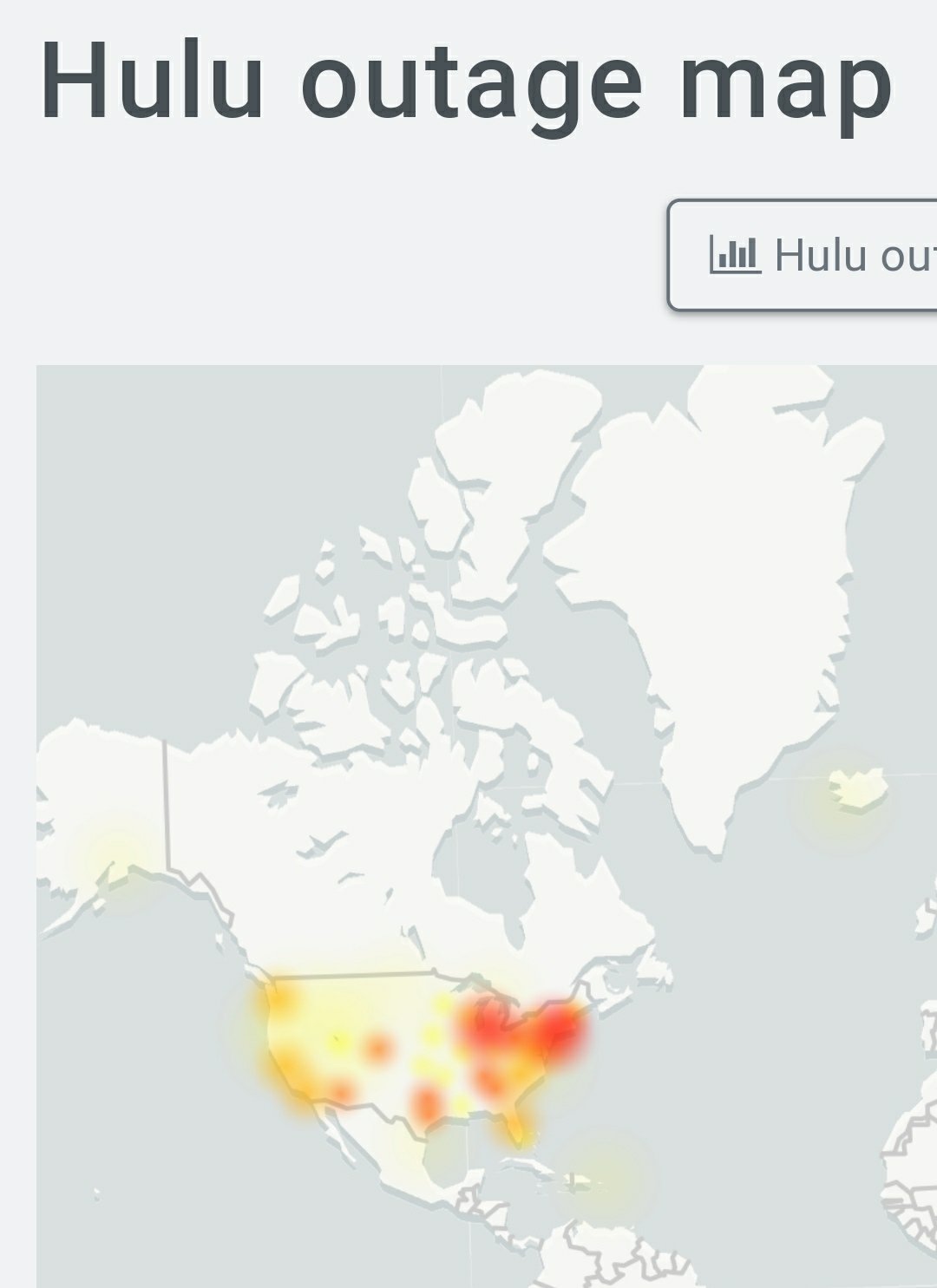 Hulu outage time :
It is having issues since 13:00 pm PST.
So far there is no official statement from Hulu officials but we certainly hope the issue will be resolved soon.
Rest assured, we are keeping a close watch on the current outage & situation. Whenever any update will arrive regarding this issue, we will update the column.
Let us know in comments if you are facing a similar issue.
---
Update 1
Outage has been resolved.
Run into trouble streaming earlier? You should be back in business now! Thanks for sticking with us while we got things on track. If you're still unable to stream, try a quick power cycle.

— Hulu Support (@hulu_support) December 19, 2019
---
---
---
Update: December 21
Hulu is down again. Users are getting error code 503. check out some of the tweets by netizens.
---
Update : (Dec 21)
Hulu is aware of the issues with its service. Check out the Hulu support reply to a user.