Who doesn't love a good challenge? Games are more fun when you are fighting for your life, no matter the genre. The same is true for Minecraft. In this article, we are going to take a look at the Minecraft Harcore Mode. Learn how to play hardcore mode in Minecraft PS4/Xbox/PE. Let's dive right in: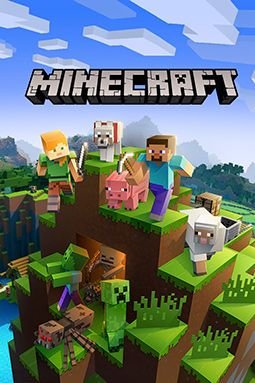 Minecraft
Minecraft is a very popular game, no doubt. With popularity, comes collaborations. Minecraft has been a host of several mods and DLCs that allow users to enjoy different scenarios and stories on the unique interface of Minecraft itself. One such DLC is the Ben 10 DLC, based on a show of the same name.
For those of you who are unfamiliar with the show, Ben 10 follows the story of a young boy who gets his hand on a special watch. The Omnitrix allows Ben to turn 10 different aliens, each with their own unique set of powers. Integrating the show into the game has led to one of the greatest crossovers in the history of Minecraft. You can find the DLC in the Minecraft Marketplace. You can read a Q and A with the developers here:
How To Play Hardcore Mode In Minecraft PS4/Xbox/PE
We are going to take a look at the Hardcore mode, along with an optional spectator mode. Hardcore mode removes the ability to respawn, making your life that much more precious. The Spectator mode allows users to spectate other players if they die in-game, incase you are playing a multiplayer game. Here are the steps you need to follow for these modes:
Hardcore Mode:
The first command is the Spawn point command. This will allow users to spawn at the same Bedrock box

Type in the following command:
/spawnpoint @a followed by the coordinates you want
Set it to repeat

Second command will be:

/gamemode a @p[r=3]
This command will set the players that will stand on the pressure plate to adventure mode.
Spectator Mode
Begin by changing both Command Block messages and Feedback Messages to false.
Setup a ticking area
Enter the following commands:

/tag @p add hardcore
tp @p[tag=hardcore] then 2 coordinates

The following commands are always on and repeat

execute @a[tag=harcore,m=!a] ~~~ /gamemode @s
execute @a[tag=harcore] ~~~ /ability @s mayfly true
Read more about Minecraft mods here:
Read more about gaming on Digistatement