Season 6 update of Call of Duty mobile went live at the starting of this month. The new update brings a new battle pass along with a plethora of new weapon skins, new weapons, and a lot more. Where the season 6 finally brings the most awaited SMG – Pharo as a free weapon, it also brings an all-new SMG too.
The new weapon is called Cordite which debuted in the Call of Duty franchise with COD Black Ops 4. And finally, it will be available in Call of Duty Mobile.
Talking about the Cordite SMG, it has one of the biggest largest ammo capacities of the SMGs with 40 rounds per magazine. The large mag gives the Cordite great usability and serves the purpose of multiple opponents engagements. The recoil of the weapon is easy-to-handle and the time-to-kill score is average. Its damage model and low recoil allow the weapon to effectively win gunfights out to the close-medium range with sufficient accuracy
Well, Cordite is almost here. It will be available with Seasonal Tasks. The loading screen in COD suggests that the seasonal tasks for Cordite will be available on May 15. FYI, Seasonal Tasks are the new kind of task which features a series of missions. Each mission has to be completed to receive new weapons and in-game items.
So, to even unlock the new SMG you need to wait till May 15. But, there's a way by which you can try out the new weapon right now. Cordite has already arrived at limited-time events like 2v2 and Gun-Fight. If you are lucky you will be able to try out it in 2v2, otherwise, jump into the Gun-Fight to get your hand on the new Cordite.
You can check out the leaked image of the Cordite which surfaced online before the arrival of Call of Duty Mobile season 6. The image below is the Legendary tier or Rare tier skin, but for now, Cordite will arrive with a default skin on CODM.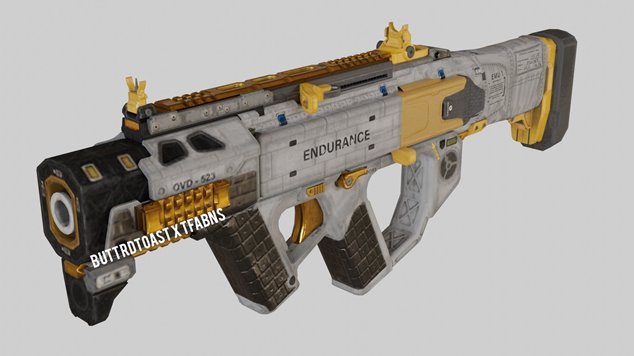 ---
[Update – May 15]
The all-new Cordite event is here. And as expected, Cordite arrives in Call of Duty: Mobile with the new Seasonal Event. The event for Cordite is called Gunslinger, and players need to complete six tasks to earn the all-new SMG along with Battle Pass XP.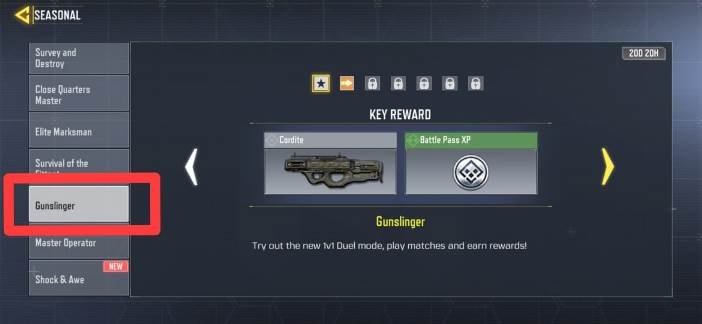 Well, with the new Seasonal event you will be able to earn default or common skin of Cordite, but players can get the Legendary skin of Cordite – Zero G too.
Players need to spend CP in the Void Draw, which has gone live with the new Cordite event.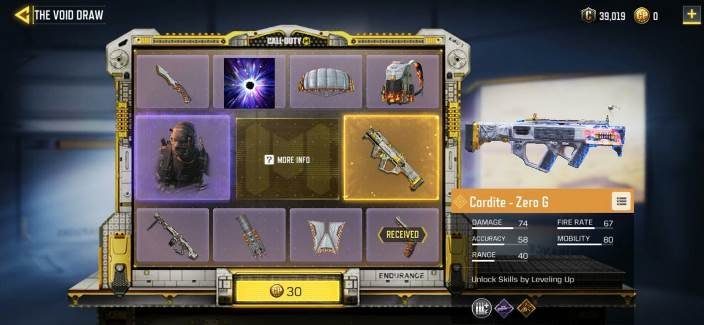 ---