Obtaining a Diamond Egg is a symbol of sheer determination. To obtain this egg, one has to put in the time and effort of maintaining a login steak for almost 12 months. For more information, continue reading.
Adopt Me
If you use Snapchat, you will be familiar with the streak concept where you have to maintain your streak by uploading daily. Similarly, Adopt Me too has this feature but instead of taking selfies like in Snapchat, it requires players to log in every day and collect the daily reward. Well, what makes this egg one of the hardest to obtain is that it can't be obtained with a streak of merely a week or so. A whopping total of 12 and half months are required to collect enough resources from the reward section to obtain this egg. Also, there are stages you need to clear first to obtain this egg.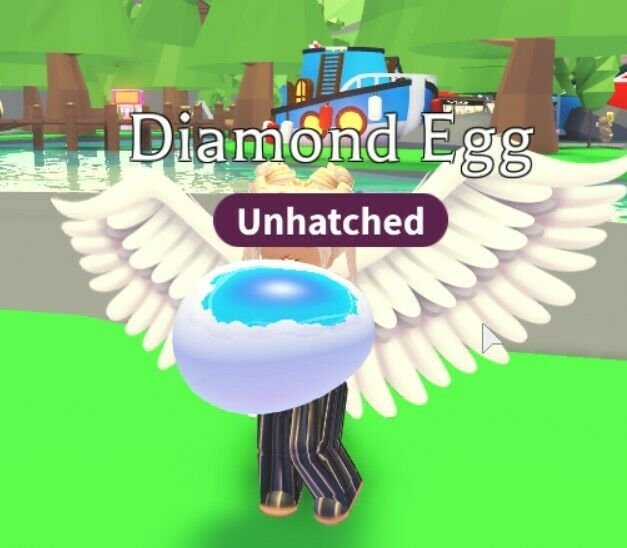 This egg can be obtained from the Star Reward system which rewards for daily logins. However, it is divided into two stages. For the first 180 days streak, players will get 660 stars which can be used to acquire a Golden Egg. It is similar to the Diamond egg with a 100% legendary pet drop rate. Once players acquire the golden egg, the Star Reward system resets to zero but now, the final prize will be the Diamond Egg which will need another 660 stars to claim i.e another 180 days of maintaining login-streak.
Adopt Me- Diamond Egg Pets
The Diamond Egg has a 100% chance of dropping the following pets- Diamond Unicorn, Diamond Dragon, and Diamond Griffin. Each pet has a chance of 33.33% to be dropped. Well, if you manage to maintain such a long streak and get your hands on one of these pets, you will be pleased to acknowledge the fact that it was worth it. These pets feature a blue color on them which grows darker at night. Really unique and rare. So, start your streak today and keep grinding. Good luck!