You might have come across this issue called Error Code 0x87dd0019 on your Xbox Series X gaming console. This issue is faced by users when they are trying to sign in to their Xbox console. It can be quite frustrating for the users to face this issue frequently. However, we have some methods by which you can fix this issue easily. Here is everything you need to know: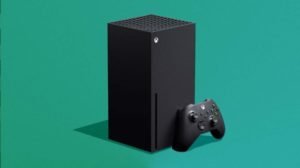 What is Error Code 0x87dd0019?
You might have seen the Error Code 0x87dd0019 while trying to connect to Xbox Live or sign-in on the Xbox Series X console. This may suggest that the Xbox Live service is an outage or that you're having connection problems. The following message might have flashed on your screen, "There was a problem. We couldn't sign you in. Try again in a few minutes, or check your account by signing in to account.live.com. Sign in: 0x87DD0019."
But you can solve this issue by the methods mentioned below.
How to fix Error Code 0x87dd0019?
 1. Power cycle your Xbox console
The power cycle method fixes a variety of minor bugs in the Xbox system, including the all-too-common sign-in errors. Most of the time, the halt is only temporary and resolves on its own. If there's something to it, the power cycle is a good way to get to the bottom of it.
To power cycle your console, follow these simple steps:
Press and hold down the Xbox Power button for 10 seconds.

After it has shut down, wait for a couple of minutes.

Restart your console again and check whether the issue has been fixed or not.
2. Check your network connection
To fix the network connectivity issue on your Xbox console:
Press the Xbox button to access the guide
 Click on Settings.
 Select All Settings.
 Then, click on Network.
Choose Network Settings.
Finally, click on Test network connection.
To set a Static IP address:
Click on Settings.
 Select All Settings.
Click on Network
Select Advanced Settings.
Fill in your IP  and DNS values there.

Below the Advanced settings, open IP settings.

Click on Manual.
Open DNS and fill in your DNS input.
Write down the values you filled in and then confirm the changes in the Advanced Settings.
Finally, restart your Xbox.
 3. Check Xbox Live services status
Due mainly to an error or maintenance, Xbox Live services and dedicated servers may be temporarily inaccessible. Therefore, we would recommend you to check your Xbox Live services status.