Capcom created and released Resident Evil Village, a survival horror game. A big Resident Evil installment and a plot sequel to Resident Evil 7: Biohazard, released in 2017. It was released on May 7, 2021, for Windows, PlayStation 4, PlayStation 5, Xbox One, Xbox Series X/S, and Stadia. Though this game has been very recently launched, it is being played all over the world. In spite of all the fame and popularity, it has several bugs and errors. One of them is the black screen and crashing error. If you too are facing this error and want to fix it, we have it all covered in this blog!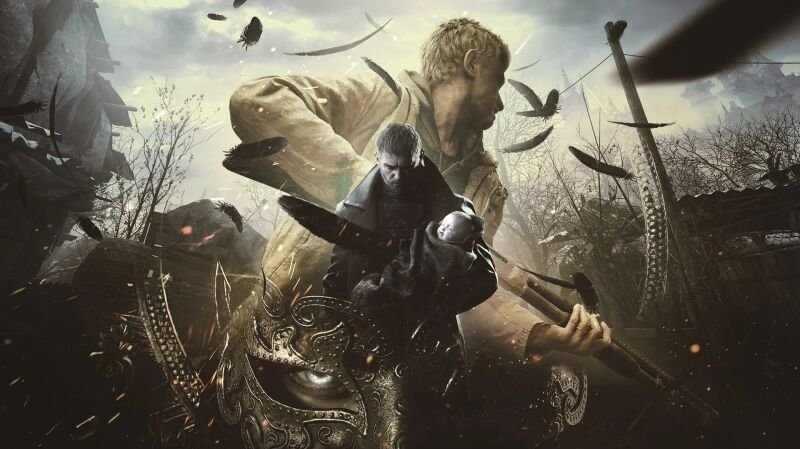 Resident Evil: Village
The game follows Ethan Winters as he searches for his abducted daughter in a village filled with mutated monsters after a fateful encounter with Chris Redfield. The village keeps the series' mainstay survival horror elements, but it takes a more action-oriented gameplay approach than its predecessor.
Resident Evil Village is set three years after the events of Resident Evil 7. The inventory management system is reminiscent of Resident Evil 4, with a briefcase and the ability to switch and rotate objects for more storage space. The Duke, a merchant, sells supplies, guns, and other objects to players.
What is the black screen and crashing error in Resident Evil Village?
This is a very generic error. It shows up on the screen during startup or even mid-gameplay sometimes. The users have reported that the screen freezes all of a sudden and the entire game crashes to the home screen of the gaming console.
As of now, the developers have not made any comment on the same.
How to fix the black screen and crashing error in Resident Evil Village?
Although there are no specific patch updates for this error, we have some methods which will help you fix the error on your side.
Method 1 Verify the integrity of the game files
Firstly, launch Steam and select Resident Evil Village from the installed games list

Then right-click on it and select the Properties option.

Pick Local Files on the left.

Then click Verify Integrity of game files.

Wait till the process is complete and launch the game again to see if the issue has been resolved.
Method 2 Start the game in windowed mode
Try setting it to launch in windowed mode – here is how you can do it:
Firstly, in Steam, right-click on the game and select Properties.

Under the 'General' option, you should see Launch Options.

Type in either -window or -windowed.

Then close down the window and try to launch the game.
These 2 methods should help you fix this error. However, if none of these methods seem to be working for you, then we would recommend you to contact the Resident Evil team for support. To contact them, simply click here.