Nintendo Switch is a preferred gaming console. The bonus points of this handy device are its size and texture. The compact size essentially boosts the portability factor and the textured material helps to grip it firmly. It is also necessary to minimize the errors and bugs for a smooth gaming experience. This article will help guide you through the steps to solve the error code 2002-4153.
Error code 2002-4153 Solutions
The storage error in Nintendo Switch is given this error code. Specifically speaking, this error is due to an issue with the storage and data management of the console. You can follow the tips listed below to fix your Switch.
Update Console firmware
The Switch automatically checks for system updates when connected to the internet. You can also manually check for available updates. Go to the System settings. Locate the System tab from the left sidebar. Now, under System, you will see the System Update option. Click on the System Update button to start the process.
Format SD card
As this is a storage-related error, your MicroSD card may be at fault. Try to format the SD card and then use it with the console. Keep in mind that before formatting, create a backup of the data present on the SD card. After you are done with this, plug in your card and use the console.
Corrupted Data
Any form of corrupt data on your Switch can cause this error as well. To check for corrupted data, follow the steps mentioned below:
Open the Home menu and go to System settings.
Select Data Management from the left sidebar.
You will see the Manage software option on the right.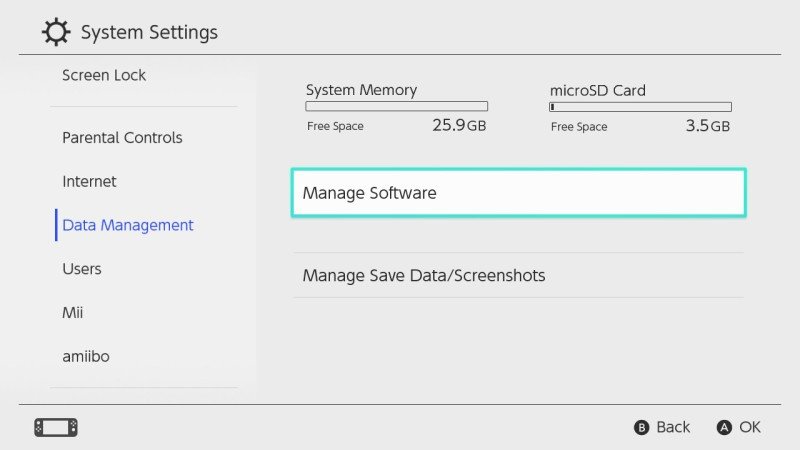 Select the recently used software and check for corrupt data.
If you see that the problem lies here, remove the software and try reinstalling it.
The above-mentioned topics are the most common causes of the error. Unfortunately, if the error code 2002-4153 persists, there might be an underlying issue. You should deal with it immediately. Contact Nintendo Support as soon as possible and book an Online repair service now.