Madden 21 is an American football simulation game developed by EA Tiburon and published by Electronic Arts. It is an installment of the long-running Madden NFL series. This game has interested players from all over the world but has reported many errors and bugs which weren't explained. The connection error is one such error that many gamers are facing. If you are one of those gamers who is facing the 'Madden 21 Connection Issue', we have some possible fixes for this error in this blog.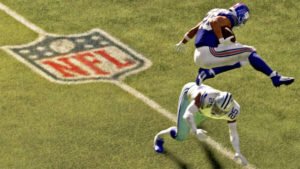 Madden 21: The Game
Released for Microsoft Windows, PlayStation 4, and Xbox One on August 28, 2020, and for PlayStation 5 and Xbox Series X/S on December 4, 2020, Madden 21 is played by many players around the world.
It features Baltimore Ravens quarterback Lamar Jackson as the cover athlete, and Brandon Gaudin and Charles Davis as its commentators.
What is the connection issue in Madden 21?
As we said earlier, Madden 21 has received many complaints regarding errors and issues.
Connection error in Madden 21 is quite frustrating as the game hangs and unable the player access the game. Although there is no single reason as to why this error exists, we have figured out some reasons for this error to occur on your gaming device.
For many players, the error "unable to connect to EA server" is caused by something beyond their control. Bugs and connection issues are common in new games. Server issues are something we've come to expect from Electronic Arts over the years.
For others, this error can be a direct result of an issue with their own internet connection at home. Low bandwidth can play a role in this issue as well. If there are too many devices using your internet connection when you're playing online, it's possible that your PC or console may have not enough bandwidth in order to establish a good connection to the servers.
How to fix the connection issue in Madden 21?
Though this an issue with no specific cause, we have some fixes to resolve this error from your side.
Method 1 Install the Software and all Updates
Keeping your PC or console's software environment up to date is a simple but sometimes effective way of eliminating bugs and preventing problems.

If you play Madden 21 on PC, make sure that you update the following:

all games

all applications

Windows OS

drivers
If your platform is either a PS4 or Xbox One, your system should automatically check for updates if you're connected to the internet. However, you can also manually check for updates if you think that some apps may need to be updated as well.
Method 2 Verify servers are working
As this error mostly occurs due to server problems, the next good thing that you must do is to visit the official EA Server Status page to know if your particular platform suffers from a server outage or maintenance.
Method 3 Power Cycle the Gaming Console
If there is no server issue such as an outage or maintenance, the problem may be coming from your PC or console. Sometimes, all it takes to fix a connection problem when trying to play online is to restart the PC, PS4, or Xbox One.
These solutions should help you fix the issue, if not, write to the tech support of the game's developer.