Forza Horizon 4 is a super realistic racing video game played on PC and X-Box. Although this game has been released a few years ago, it still has certain errors and bugs. One of the errors in the game occurs while launching the game. If you are wondering what is this error and how you could fix it, we have it all covered in this blog.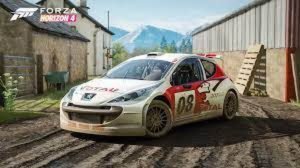 What is Forza Horizon 4?
Forza Horizon 4 is a racing video game set in the fictionalized world of Great Britain, with regions such as condensed representations of Edinburgh, the Lake District, Ambleside, and the Cotswolds, and Bamburgh, among others. Moreover, the route creator which is included in the game, allows players to create races with completely customized routes.
A dynamic weather system is included in the game, which also depicts the changing seasons. The world's environment will change depending on the season: for example, in winter, Derwentwater will freeze over, allowing players to drive on the ice to reach areas of the game world that would otherwise be inaccessible during all other seasons.
What is the launching error Forza Horizon 4?
When you start the game on a PC or X-Box, suddenly the application closes and displays a pop up saying 'launching error'. However, this could result in the loss of saved data and progress in the game.
Audio and video may also get distorted when you try to restart the game with the launcher.
How to fix launching error Forza Horizon 4?
Launching error might be caused due to a number of reasons, it also depends upon the version of your PC and update of the X-Box.
We have mentioned some methods which will help you fix the error.
Method 1 Check your system specs
If your game does not launch at all, chances are that you are running the game that stretches your PC beyond its abilities.
You should verify that your system meets the minimum system requirements to run the game. If your PC below the recommended spec, try lowering your resolution and graphics and in-game video settings.
Here are the minimum system requirements to play Forza Horizon 4:
OS: Windows 10 64-bit

DirectX: Version 12

Memory: 8GB RAM

Processor: Intel Core i3-4170 or higher

Graphics card: Nvidia GTX 650Ti or AMD R7 250X

Storage: 70GB available space
Method 2 Disable ReadyBoost
On your keyboard, press the Windows logo key + E.

Right-click your USB's name and select Properties.

Click the ReadyBoost tab, then select Do not use this device.

Click Apply > OK.

Disconnect all USB devices you don't need from your PC.
After you have completed these steps, try to launch your game again.
Method 3 Check for Windows updates
Windows releases regular updates to fix bugs. It's possible that a recent update has stopped your game from running correctly, and a new update is needed to fix it. Follow the steps:
On your keyboard, press the Windows logo key. Then, type windows update and select Windows Update settings.

Click Check for updates, and then wait for Windows to download and install the updates automatically.

Restart your computer and your game after the update is complete.