Call of Duty: Modern Warfare is an action-packed game. The game is nostalgic to the kids in late teens. This franchise has always developed games that have gained huge popularity. However, a let-down on their behalf is the dev errors. These irritating errors have no fixes cause. What troubles users the most is that they have to try a bunch of solutions to finally fix any issue. However, this will not be the case with error code 6606.
Error code 6606 solutions
This is a display-related error. To fix this error, there are various solutions available. The ones listed below will be a major help for you.
1. Update Device drivers – Device drivers play an important role in rendering the game graphics. Having the latest updates of the drivers will ensure a smooth gaming experience. Go to the Device Manager from the Control Panel. Under the Display adapters, the graphic drivers will be listed. Right-click on it and select Update to get the latest version. You can do the same for audio drivers as well.
2. Change in-game display settings – It is not uncommon that a PC with lower specifications will hamper the gaming experience. It is best to run the game at optimum settings instead of desiring the max visual settings. Try running the game at 1080p. You can also lower the FPS to lower the stress on your device processor. This should help you remove the error.
3. Disable Crossplay – The developers at Activision suspect that a majority of the dev errors are due to the Crossplay feature. You should disable it and try to play the game once. The following steps will guide you to the option.
Go to the Options in the game.
Now, navigate to the Account tab
Locate the feature labeled as Crossplay. Disable this feature.
Restart the game and check for the error.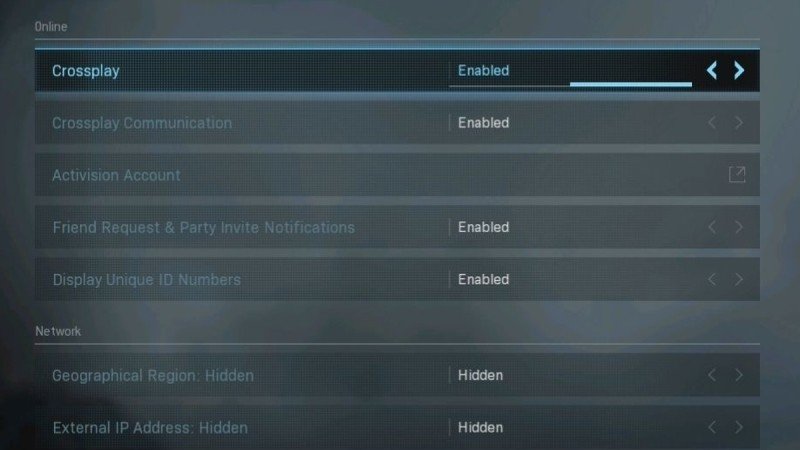 These solutions have indeed helped many gamers overcome the error code 6606. You can be assured that in the meantime, Activision is working to eradicate the error.