Animal Crossing: New Horizon offers various ways to have money, and one of them is digging up the glowing spots. If you don't know about the glowing spots and the amount of money they offer, then read this post till the end.
What Are Glowing Spots?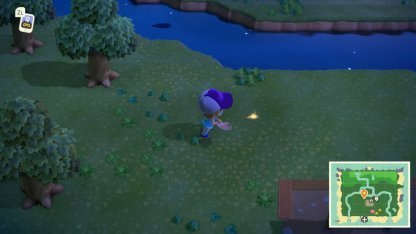 Glowing spots are the shiny golden spots you may found while roaming around the island. The presence of these spots indicates that there is a buried treasure that you can dig up.
Glowing Spots Spawn Location And Rewards
You can dig up only one glowing spot per day. The spots can spawn randomly anywhere, so make sure to roam around the island to find it. It is also possible that you may find it in the inaccessible region.
Glowing spots contain a bag of 1,000 Bells, but on a rare occasion, you can found 10,000  or 30,000 Bells.
However, if you want to increase the money in 1,000 bell bag, place back it into the hole. It will make a tree grow on the hole. Wait for a few days, and can have a Money Tree with 3,000 bells.
How To Dig Glowing Spots?
You can't dig Glowing Spots without any equipment. You need to have a shovel first to dig the spot. You can craft your own one or can buy it from the shop for 800 bells.