Video games like Bloodborne that are played from third-person perspective offer players some of the best angles to view gameplay action. In this article, we will summarily discuss how many GB is Bloodborne on PS4 and every relevant detail about the game you should know.
Before we head into that, let's have a concise but brief review of the game itself. Bloodborne is an action and role-playing game developed by FromSoftware and subsequently published by Sony Computer Entertainment. The publishers, Sony Computer Entertainment, are a subsidiary of Sony Interactive, so it is logical the game would be available on PS Plus, Sony's online gaming subscription service. The bloodborne game plot tells the story of a fictitious Victorian-era city of Yharnam and its residents who are being infected with a blood-borne disease, hence the title of the game. The player's character is tasked with investigating and revealing the root of the growing epidemic. In the course of his investigation, he encounters extraterrestrial beings and beasts which he fights with the diverse array of weapons available in the game.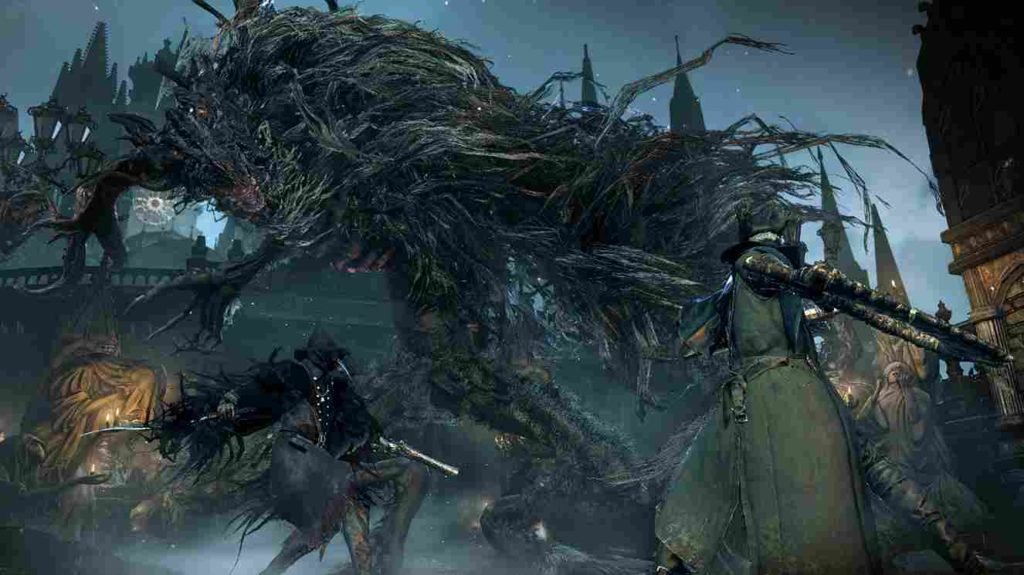 Players employ the use of weapons like swords and customizable guns as they progress in the game, while also exploring new locations and getting information and deals from non-playable characters in the game. The game can be played via the regular single-player mode or online multiplayer mode. Many fans have applauded the game's sounds, Lovecraft-based themes, strategic combats gameplay, and similarities to the Souls game series. This explains why the game sold over 2 million copies at the end of 2015, the year it was released. More copies would have been sold if the game was released for other platforms and consoles instead of being exclusive to PS4. Bloodborne was released in March 2015 and post-release updates and adaptations for comic books, board games, and cards have been made available for fans.
How Many GB is Bloodborne on PS4
Sony owns the PS4 console, the platform for which Bloodborne was exclusively released, and it naturally follows the game being made available on PS Plus for Extra subscribers. Gamers using the PS4 console are required to have a minimum of 36.489 GB of storage space as that is the game's default size. We recommend you confirm the available storage space on your console before downloading any game. This will help prevent basic issues like the common download error.
READ ALSO!!
Kindly share this article with friends, and stay in touch with Digistatement for more updates like this. Have fun!