Newegg was founded in 2001. It started selling PC components and helped to popularize the PC-building movement. In doing that, Newegg developed a cult following among PC and DIY enthusiasts. Since that time, Newegg Inc. has been the leading tech-focused e-retailer in North America, with a global reach in Europe, South America, Asia Pacific, and the Middle East. Millions of customers have turned to Newegg for purchasing the latest PC components, consumer electronics, smart home, and gaming products.
The site has been consistently ranked as the best online shopping destination. The company regularly earns industry-leading customer service ratings. Its headquarters are located in the City of Industry, California, with North American distribution facilities located throughout the United States and Canada. The site adheres to the principle and honoring commitments and they never get afraid to discourage or expose misconduct and ensures that the company stays on the right path.
The site makes sensible and prudent decisions for achieving the optimum benefit for the work expanded. Newegg communicates directly, shares feedback at every level, and engages in the discussion along with maintenance of objectivity.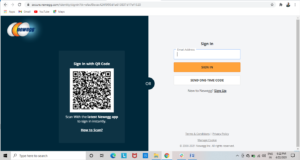 Now we all want to receive our products as soon as possible. For that, it is important that shipping should be done as early as possible. Let me tell you that Newegg's delivery time is measured in business days. The site does not guarantee same-day shipping. The orders are subject to 1 to 2 business day processing time prior to shipping. The estimated arrival date is not a guarantee that the package will be delivered exactly on that day. Newegg has three shipping options – 3 days, 2 day, and next-day shipping.
The site works with many professional shipping carriers and your order will be shipped by the carrier that can best meet the estimated delivery time. The best thing of Newegg is that it processes orders even on weekends, excluding holidays. Original shipping fees are non-refundable and shipping fees for the services offered by the carrier and will not get refunded if the item is not returned for any reason. The delivery of your item can get delayed for various reasons, no matter which shipping option you choose.