2021 is a year filled with opportunities. This year we'll be seeing the release of several big-name gaming titles like Gran Turismo 7, Halo Infinite among others. Hollow Knight: Silksong is one of those games that we can't wait for! Here's all the info about the Hollow Knight: Silksong release date:
Hollow Knight
Hollow is an action-adventure game that follows the journey of a nameless knight. The 2D game has the knight traversing through the harsh terrain of the Hallownest kingdom, which is littered with insects. The knight's job is to fight them, in turn exploring the land. Our knight carries a nail-shaped sword, with which we can combat insects throughout the game. Over time, you can defeat bosses and gain magical abilities to help them in their quest.
Released in 2017, the game quickly garnered public attention, most of it credit to the game's simple design and engaging visuals. The game was initially released just for Windows and macOS, but quickly found its way to the latest generation gaming consoles in 2018. Hollow Knight is available on PS4 and Xbox One along with  Nintendo Switch.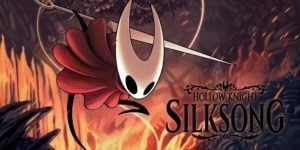 Hollow Knight: Silksong release date
Following the success of its predecessor, Hollow Knight: Silksong is the latest installment in the Hollow Knight series of games. The game follows Hornet, an insect-like knight through her journey of battles with insects and bosses. The game will reportedly feature over 160 enemies and we'll also see some NPCs. Similar to the first Hollow Knight title, Silksong will also feature quests that will take Hornet throughout the land of Hallownest.
The game is developed by Team Cherry, an indie gaming studio. The game will be available on PC along with the only console port that has been confirmed as of now, which will be the Nintendo Switch. Other platforms like Playstation 4 or the latest Playstation 5, along with the latest gen Xbox consoles might see the release of Silksong as well, but nothing has been officially said up till now. Considering the number of copies it sold for console ports, Team Cherry will most probably release the latest Hollow Knight installment for other consoles. The game was announced in 2019 and Nintendo released an announcement trailer of the same on 14 February 2019. The trailer depicts the gameplay expected and several enemies featured in the game. You can find the trailer here:
As far as the Hollow Knight: Silksong release date is concerned, we have no specific release date as of yet. The game is however expected to release in 2021. Let's keep our fingers crossed.